Actress Kate Beckinsale, and Jane Doe Latex owner and friend, Nina Kate attend a prime LA Halloween bash over the weekend both dressed as a latex nun.
Did you know that Latex24/7 has its very own Discord server? Whether you are new to the world of latex fashion or have been adding to your wardrobe for many years, join our Discord community for hints and style tips, sale alerts and to share your greatest outfits.
Kate Beckinsale and Jane Doe Latex go together like coffee & cream. The celeb has previously been captured wearing a Audrey Hepburn inspired outfit and also during an LA Pride Event.
Attending the star-studded bash, Kate wore a white latex bodysuit that featured an eye-catching gold cross that was combined with a red, white and gold set of vestments. The whole ensemble was completed with a similarly coloured mitre and pair of white skyscraper platform heels. Nina opted for a stunning black latex nuns habit and veil, which was combined with a pair of thigh-high boots and dangling latex cross. Both outfits featured the same inverted gold cross on their headpieces.
The pair took to Instagram to show off their outfits for the night:
Jane Doe Latex, founded in London, England in 2005 by model and actress Nina Kate, has always been at the forefront of cutting edge latex design. Having been worn by celebs and customers including Beyonce, Lady Gaga, Marilyn Manson, Cirque Du Soliel and Katy Perry, the brand has gained worldwide appeal.
The only question we have is where do we go for confession?
Follow Jane Doe Latex over on Instagram, Facebook and Twitter.
You can always find more celebrity latex fashion news right here at Latex24/7.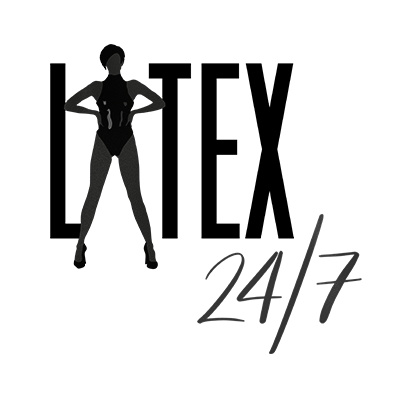 We're here, around the clock, bringing you the latest and greatest celebrity, designer, blogger, vlogger and modelling latex fashion news and reviews from around the world. If it's shiny then we'll be covering it!