Often regarded as one of the world's most beautiful women, English actress Kate Beckinsale always dresses to impress. It was therefore particularly wonderful to see Kate Beckinsale wearing latex to attend the recent L.A. Pride event.
No stranger to tight fitting garments, having starred as Selene in the Underworld franchise of films, the British stunner wore a selection of Jane Doe Latex clothing. Her outfit of choice included the delectable Sweetheart Crop Top, a stunning black latex skirt and both were teamed with latex ruffle collar and black bow accessories. The designs by Jane Doe absolutely flattered the actresses gorgeous figure and proved, once again, that latex is both a versatile and sexy material.
The award winning actress and model took to Instagram to show off her exquisite choice of style:
Let us know in the comment below what you think of Kate's outfit choice. Do you love it as much as we do or do you think she could have improved it somehow?
All we know is we can't wait for the next time Kate Beckinsale wears latex fashion!
You can follow Jane Doe Latex on social media via
Facebook
Twitter
Instagram
Be sure to check out our specially curated celebrity latex section for more shiny celebs.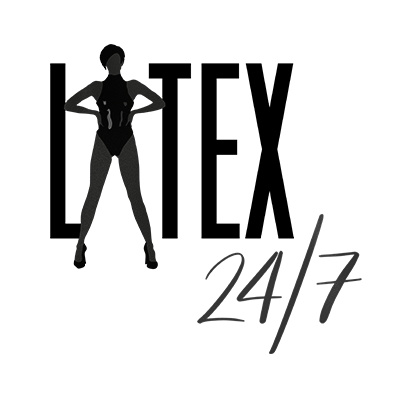 We're here, around the clock, bringing you the latest and greatest celebrity, designer, blogger, vlogger and modelling latex fashion news and reviews from around the world. If it's shiny then we'll be covering it!