There have been a number of high profile designers revealing their upcoming collections for 2022, many of which have embraced the world of latex fashion and the new SS22 range from Andreas Kronthaler is no different.
Did you know that Latex24/7 has its very own Discord server? Whether you are new to the world of latex fashion or have been adding to your wardrobe for many years, join our Discord community for hints and style tips, sale alerts and to share your greatest outfits.
In his pre-show notes, Andreas Kronthale commented "I was thinking of a new beginning," referring to his SS22 collection for Vivienne Westwood, "but in order for this to happen, you have to make space for it.". Sounds very much to us like it's a case of "out with the old and in with the new". It was ardently clear that Andreas' upcoming collection took the break from in-person fashion shows to reevaluate the brand's identities and esthetics.
Staged in the historic area of Marais in Paris, Andreas Kronthaler revealed the exciting new collection and a clear wish to take the design house in a new direction as the range included a number of key latex fashion items. The designs, a collaboration with latex brand Atsuko Kudo, featured long straight, jagged cut dresses and skirts which were combined with head scarfs and complimented by short dresses cut with long curves to each side.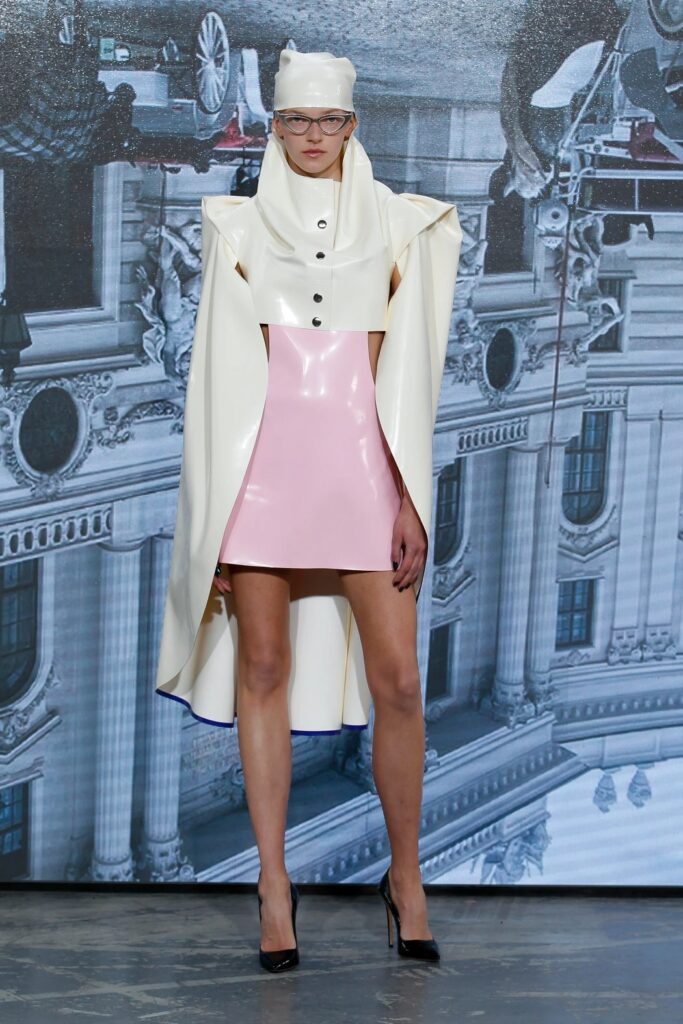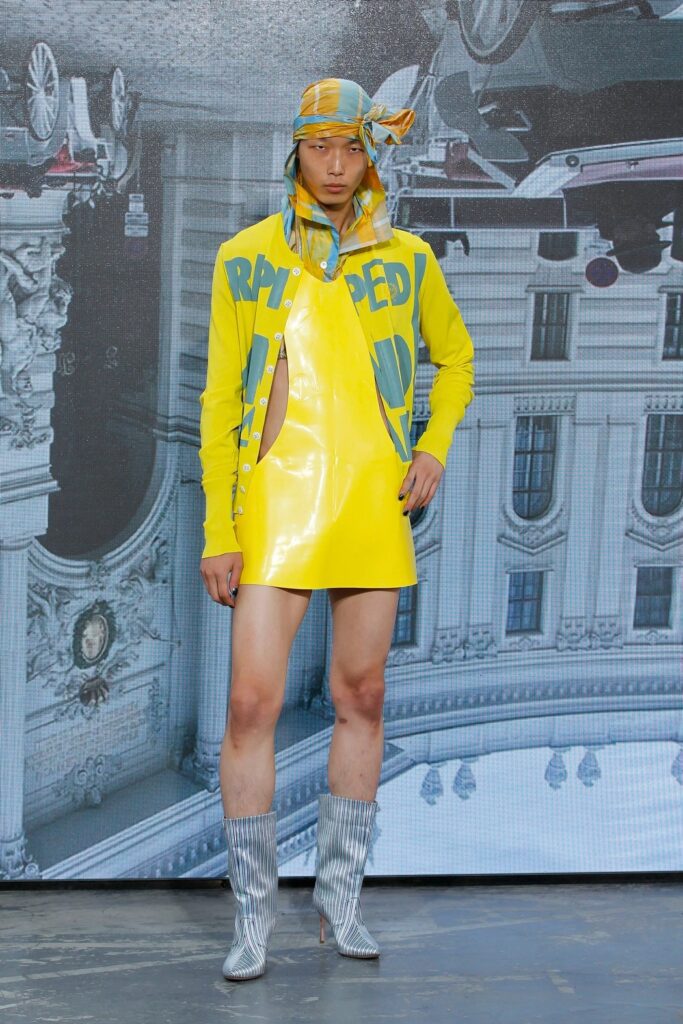 Check out Vivienne Westwoods Instagram profile for updates on the new SS22 collection.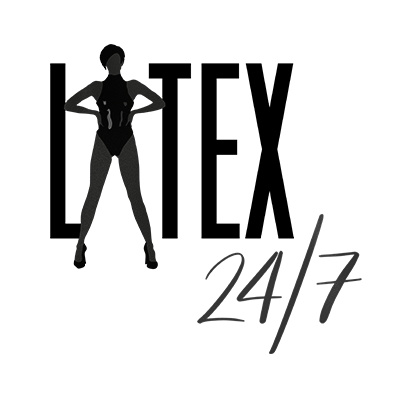 We're here, around the clock, bringing you the latest and greatest celebrity, designer, blogger, vlogger and modelling latex fashion news and reviews from around the world. If it's shiny then we'll be covering it!