Nicole Scherzinger took to Instagram yesterday to reveal her Halloween outfit for this year, as she wore a latex dress from designer Dead Lotus Couture.
Did you know that Latex24/7 has its very own Discord server? Whether you are new to the world of latex fashion or have been adding to your wardrobe for many years, join our Discord community for hints and style tips, sale alerts and to share your greatest outfits.
No stranger to latex fashion, the songstress who was recently seen wearing some shiny Vex Latex on The Masked Singer, this Halloween opted for Dead Lotus Couture, by Nange Magro. The white and black latex dress, named Korium, features an underwired cup bra, straps and underbust "straitjacket" buckle details across the front of this exquisite garment.
Dead Lotus Couture, which has been worn by celebrities including Katy Perry, Madonna and Demi Rose, took to their Instagram to highlight the candid photo of the Halloween inspired outfit which Nicole Scherzinger had previously posted on her profile:
Be sure to follow Dead Lotus Couture over on their social media profiles at Instagram, Facebook and Twitter.
And for more celebrity latex fashion news be sure to check out Latex24/7 regularly and follow our Instagram, Facebook, Twitter, YouTube and TikTok profiles.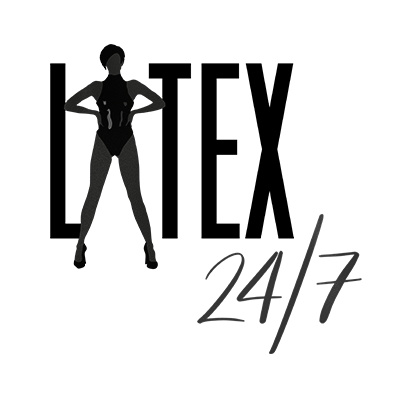 We're here, around the clock, bringing you the latest and greatest celebrity, designer, blogger, vlogger and modelling latex fashion news and reviews from around the world. If it's shiny then we'll be covering it!