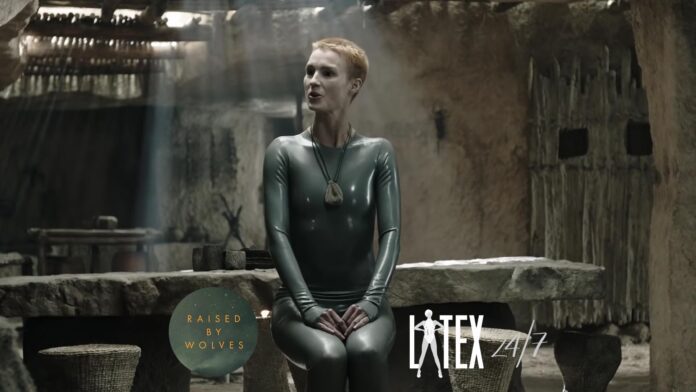 World-renowned director and producer Ridley Scott is back fully in science fiction dystopia mode again with the new HBO Max series, Raised By Wolves, and it heavily features latex fashion for both of its key characters.
The soon-to-air series features two characters, Mother and Father, a pair of synthetic androids sent to a distant planet with the sole purpose of caring and protecting the last surviving human children after the end of a catastrophic war on Earth. In the trailer Mother and Father, played by the incredible Amanda Collin and hugely talented Abubakar Salim respectively, both wear a full-body green latex suit. Initial thoughts are that it is synthetic skin to cover the otherwise mechanical and electrical android internals. The mother and father characters are shown in several segments of the trailer, wearing the latex suits both indoor and outdoor. It's great to see our favourite material being featured in such a high profile series.
As yet there has been no word on a specific latex fashion brand being commissioned to design and make the shiny costumes, or that HBO have provided any official detail on the team of Raised by Wolves costumers. Latex24/7 have done some research and have discovered one of the costume team who worked on the series was Samuel Bidgood. Samuel notes his specialities and experiences as "skilled leather and latex clothing manufacturer and years experience in costume within the Movie/TV industries". He further adds confirmation that he worked on "Costume design and manufacture, Hats, Shoes" for HBO Raised by Wolves so it is certainly possible that Samuel had a hand in the making of the latex costumes. If we get confirmation at a later date we'll be sure to update you.
You can view the entire trailer over on YouTube below:
Be sure to catch the series when Raised by Wolves starts on September 3rd on HBOMAX.
For all the latest latex fashion news, check out our always updated news section.
Update: We now have confirmation that senior costumer designer was Janty Yates, who's worked with Ridley Scott multiple times over the years (she won an Academy Award for Best Costume Design for her work on Gladiator). Check out below for further info.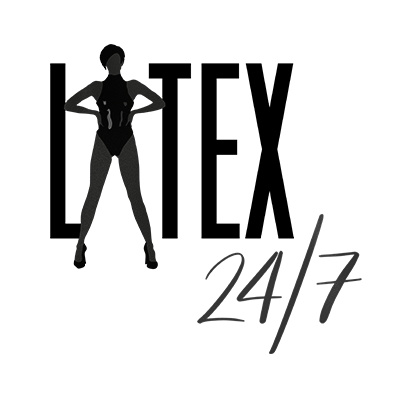 We're here, around the clock, bringing you the latest and greatest celebrity, designer, blogger, vlogger and modelling latex fashion news and reviews from around the world.  If it's shiny then we'll be covering it!