Hailey Bieber is at it again, showing off her love of latex fashion during Halloween by paying homage to the classic Britney Spears red catsuit from the "Oops!…I Did It Again" video.
Did you know that Latex24/7 has its very own Discord server? Whether you are new to the world of latex fashion or have been adding to your wardrobe for many years, join our Discord community for hints and style tips, sale alerts and to share your greatest outfits.
Model, celeb and the ultimate belieber Hailey Bieber has been enjoying latex fashion for quite a while now, having worn a Versace latex dress for a date night with hubby and being featured in Vogue Italia. Commenting that a Britney concert was the first she attended, and to celebrate Halloween, Hailey has been photographed re-creating some of the most iconic Britney Spears videos.
The star posted the photos on her Instagram profile:
In the images, Hailey and her team re-created shots from "Baby One More Time", the seminal Rolling Stone 1999 cover image and "I'm A Slave 4 U". And, of course, no tribute would ever be complete without the iconic red latex catsuit from the "Oops!…I Did It Again" video.
To help her re-create the look, a specially made custom catsuit was commissioned from LA Based Busted Brand and we think they absolutely nailed it! The suit is almost indistinguishable from the May 2000 original, featuring the same bold red tone and zipperless style.
Be sure to follow Busted Brand via their social media profiles at Instagram, Facebook and Twitter.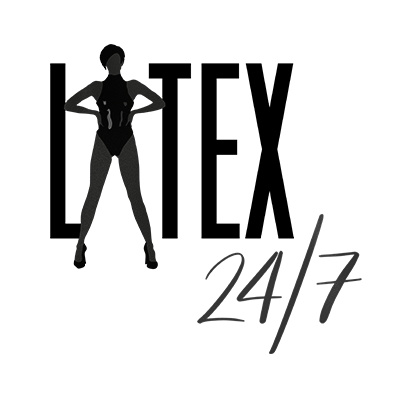 We're here, around the clock, bringing you the latest and greatest celebrity, designer, blogger, vlogger and modelling latex fashion news and reviews from around the world. If it's shiny then we'll be covering it!