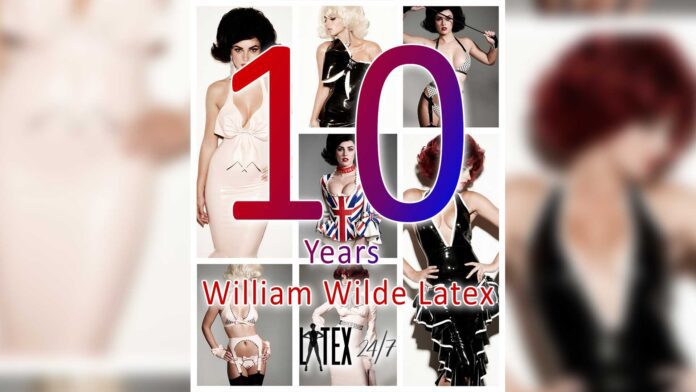 Whilst the transition of latex fetish to latex fashion continues unabated there has been one designer and brand in particular who has continually pushed the envelope with what is possible with elegant, unique and sexy latex fashion. That designer has been William Wilde, and the brand recently celebrated ten years since the launch of their first official collection. We take a look back at the history of the label.
Did you know, you can now keep up to date with all the latest latex fashion news from Latex24/7 via the Google News App? Just head over to our publication or search "Latex24/7" in the app on your smartphone or tablet.
Having being favoured, and worn, by multiple celebrities such as Melanie Sykes, Pussycat Dolls, Holly Willoughby and vloggers such as Nadia Peri, William Wilde latex are well known to not only those within the latex fashion community but to the wider public at large.
William Wilde started his career by completing a Fashion Design degree at the University of Westminster He then worked in fetish wear design for a few years before launching his own label in October 2010. Speaking in 2012 William described his decision to concentrate on latex fashion,
…I got into latex design as it was a lot more exciting and theatrical than the daunting alternative of high street fashion! As soon as I started to work with it, it seemed to me that there was a world of things that I could do with it, I still think it's very exciting and there's loads more to be explored…
The first collection was typical of what the brand has become, elegant and distinctive, and today the designer takes inspiration from traditional fashion elements and patterns to continue this ethos. The designer also honed his skills working as a costume designer at London's cabaret nightclub The Box.
Collections over the years have included those such as "Filthy Wilde" and most recently "Liberty"
In the designers' own words, the brand "specialises in exquisite hand-made clothing and accessories, elegant and distinctive…his clothing is seen and rarely forgotten." Well, we certainly can't argue with any of that!
What do the next ten years hold for William Wilde latex? Be sure to follow the brand's Facebook and Instagram profiles to find out.
For more latex fashion news be sure to regularly check out our shiny news section.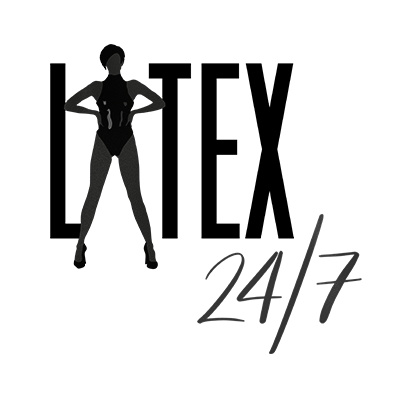 We're here, around the clock, bringing you the latest and greatest celebrity, designer, blogger, vlogger and modelling latex fashion news and reviews from around the world. If it's shiny then we'll be covering it!