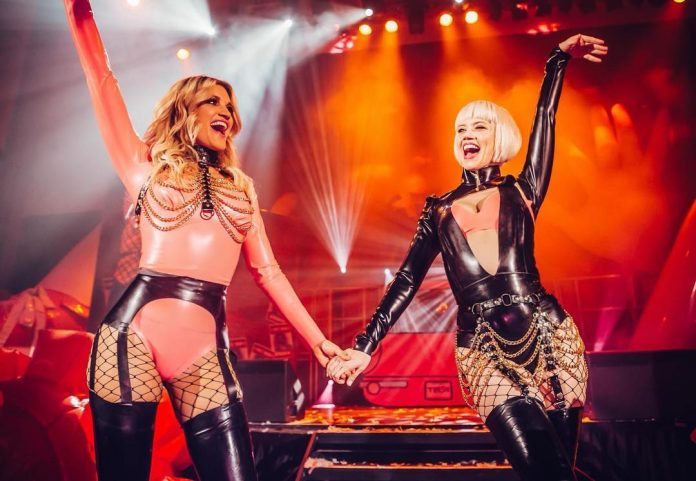 Pussycat Dolls, celebrity blogger and fashionista Ashley Roberts and actress and entrepreneur Kimberly Wyatt recently wore the always amazing William Wilde latex whilst performing at the latest Sink The Pink event. Read on to discover more.
Launched in 2008, Sink The Pink has grown from its infancy at Bethnal Green working mens club to become one of the largest LGBTQ nights in the world, consistently selling out popular venues such as the Brixton Academy. Performing at their latest event, When I Grow Up, held at London's Troxy club on 30th March 2019 were Pussycat Dolls Ashley Roberts and Kimberly Wyatt. Both performers took to Instagram to show off their choice of latex fashion, provided by William Wilde. The pair stunned in a contrasting set of pink and black latex garments individually designed by the world-renowned designer.
Ashley opted for a pink bodysuit teamed with a set of black latex stockings and garter belt, whilst Kimberly wore an open front black latex bodysuit and pink bra also wearing a set of black latex stockings. The outfits were complimented by a set of golden chains providing a cohesion between the two performers outfits. Having both performed as part of the Pussycat Dolls, Ashley and Kimberly are no stranger to sexy outfits but we reckon these have to top the list. Kimberly is recently better known for her role on children's television playing the role of Sasha Small in the BBC's Almost Never Show, a comedy drama charting the rise of an all kids talent show.
Mr William Wilde also posted on Instagram showing the original sketch designs for the two contrasting outfits and also showed off a behind the scenes shot of the work in progress. As always, we love the outcome of his and the talented teams work.
What are your thoughts on the two Pussycat Dolls outfits? Let us know your opinion in the comments section below.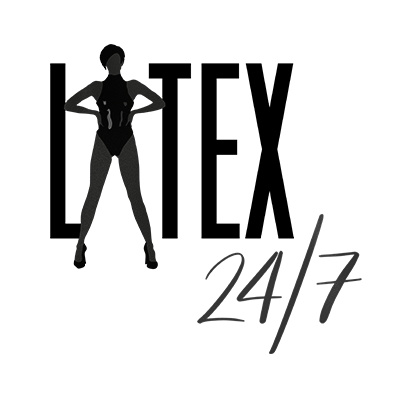 We're here, around the clock, bringing you the latest and greatest celebrity, designer, blogger, vlogger and modelling latex fashion news and reviews from around the world. If it's shiny then we'll be covering it!