Here at Latex24/7 we love an everyday latex fashion lookbook. We firmly believe that latex can, and should be, incorporated into normal daywear and that our favourite shiny material can complement everything from leggings to jumpers to shirts and blouses. It's therefore amazing to see YouTuber Maddie Luca sharing her top latex styling tips.
After the Ozzie vloggers previous latex haul try-on video, Maddie returns with a number of key tips to help you include latex fashion into your normal everyday outfits.
In the video Maddie shows us a number of stunning looks which all included our favourite shiny material:
It's particularly amazing to see how the stunning Red Honour Zip Vest Latex Dress empowers Maddie, as she describes it as part of a night out or clubbing outfit. It's clear to see that the YouTube star loves the dress and who are we to argue!
It's fair to say that we love all the outfits and styles which Maddie has chosen and we'll definitely be including similar examples into our wardrobes. We're so pleased that Maddie chose to share these tips on her YouTube channel. It really is brilliant to see latex styled with everyday fashion and we would love this trend to continue.
The full video can be watched below:
You can follow Maddie Luca on social media over at Instagram and Twitter. Go give her a follow right now!
Let us know what latex styling tips you have in the comments section below. Do you already incorporate latex garments into your everyday outfits or are you thinking of taking the plunge?
Also, be sure to check out our Bloggers & Vloggers section for more online reviews and try-ons.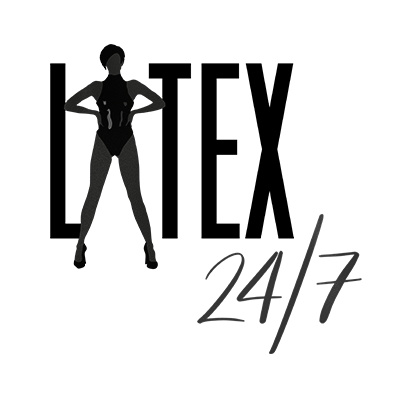 We're here, around the clock, bringing you the latest and greatest celebrity, designer, blogger, vlogger and modelling latex fashion news and reviews from around the world. If it's shiny then we'll be covering it!