YouTuber LittleFitDevil reviews latex outfits from Ukranian designer Elin Harness, and the results have to be seen to be believed.
Did you know that Latex24/7 has its very own YouTube channel?
Subscribe now
for instant access to upcoming shiny latex clothing content.
Elin Harness are a Ukrainian based brand and designer which has a passion for creating high-quality garments to be enjoyed and to make like more 'exciting'. Their latex range features a wide collection of latex accessories, bodysuits, lingerie, dresses, leggings, skirts, stockings and tops, all of which can combined with other latex garments or traditional materials for the perfect outfit.
In the video from LittleFitDevil, the YouTuber, whose real name is Carla Outes, unveils an unbelievable haul of latex garments from the Ukranian brand as she takes us through a details review of each item in turn.
You can watch the full video below:

And what is that perfect way to wear latex? With confidence, of course!
Be sure to check out the entire Elin Harness latex collection over on their website.
For information on more bloggers and vloggers wearing latex clothing be sure to check back often to our specially curated Bloggers section here at Latex24/7.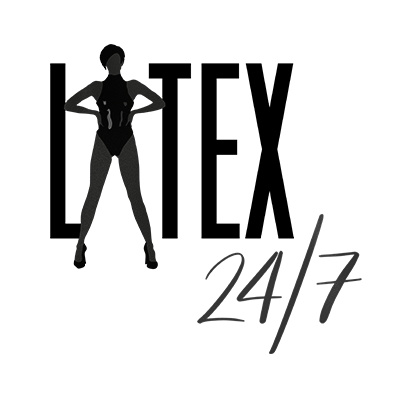 We're here, around the clock, bringing you the latest and greatest celebrity, designer, blogger, vlogger and modelling latex fashion news and reviews from around the world. If it's shiny then we'll be covering it!