The season of Halloween is often a great excuse to wear our favourite fashion material in a more 'acceptable' environment. This year TV personality Holly Willoughby appears to agree, as she wore a custom William Wilde black latex dress for the Halloween episode of Celebrity Juice.
The celebrity presenter wowed in a Morticia Addams inspired ensemble which showed off not only Holly at her best, but also the amazing skills and craftsmanship of William Wilde latex. The dress was teamed with a long black wig and amazing make up skills to produce a perfect rendition of the Addams family mother figure.
Holly continued to impress on Instagram as she was pictured with Danny Jones and Gino da Campo. We here at Latex24/7 think it's fair to say we know which celebrity our attention was drawn to.
William Wilde latex showcased the dress on their own Instagram account.
Follow Holly online via Instagram and Twitter
Follow William Wilde Latex via Instagram and Twitter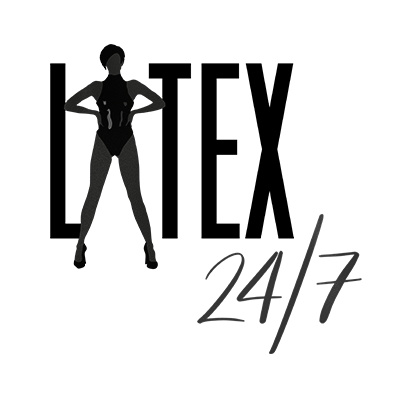 We're here, around the clock, bringing you the latest and greatest celebrity, designer, blogger, vlogger and modelling latex fashion news and reviews from around the world. If it's shiny then we'll be covering it!