UK based Seven Sin latex are well known for their unique and eye-catching latex fashion designs so it's always very exciting news to hear about the launch of a new collection from this amazing brand. As the designers officially launch their new "Bullion" collection we were recently lucky enough to speak to them about its origins and themes.
Seven Sin latex have taken the decision to keep their team small as this allows them to concentrate on their core values, designer Natasha commented, "Our philosophy is that every garment should be made for its owner and as such every garment should be produced with its commissioner in mind." Given the unique quality of latex, as a material, "this approach allows us to dedicate the care and attention required to present our customers with a garment that bears all of the hallmarks of a Seven Sin latex design; exquisite attention to detail, a complimentary cut, durable construction and finally, but most importantly, pure sex appeal."
With the launch of their new "Bullion" collection, Seven Sin latex have taken inspiration from world events and the world around us to design a refreshing set of garments:
The new Fall 2020 latex collection from Seven Sin is a Zeitgeist, a child of its troubled times. Forbidden riches, decadence, opulence are but a few keywords when summarising the collection; think buried gold, hidden treasures, crude oil and blood diamonds. A collection of versatile mainstay outerwear items gives way to reveal intricate and detailed lingerie designed and cut to flatter everyone.
Housed within the collection are everyday staples such as a luxurious ruffled skirt, sensual but detailed lingerie and all the way to a variety of divine and elegant dresses.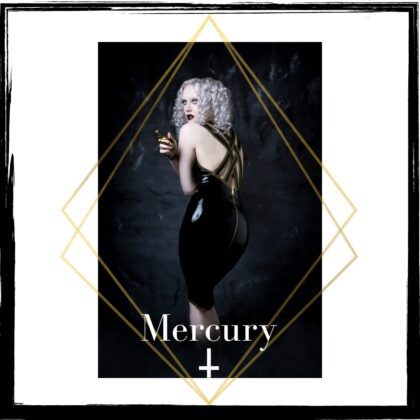 When asked about the design process and ethos which they followed to create "Bullion", the team stated that "Every collection starts differently, I don't have a set way I design. For this collection it came to me first by the way of the colour pallet, I wanted something dark and edgy. My mind conjured images of dripping black oil, dirty money and forbidden treasures acquired by nefarious deeds. So no surprise I went with deep blacks and veins of gold for the main players with smoky black thrown in to add that risqué factor to it."
It's clear to see that the effort and commitment put into the new collection have produced a stunning set of garments, even if inspiration did come from the strangest of subjects:
"The hardest part was designing the etch for this one. It took about 2 months (or at least felt like it did) where everything we came up with just wasn't working. I knew I wanted something geometric with a feminine twist. I stumbled upon a brocade pattern (whilst browsing through Pinterest one evening) of a pineapple within the pattern and that was the light bulb moment. Obviously, we didn't use a pineapple, but we did use a grenade and the idea just flowed from there. After that, it was just a case of designing the rest of the items that had the patterned etch on them."
After spending time speaking to the team it was clear that their passion for latex fashion is never-ending and that their new collection has been a complete labour of love, "I love the whole collection, it came out exactly how I'd imagined it, however, I do have a favourite item which is why I named it after myself. (It's also the only item in the collection not named after a deity of wealth or riches). I had designed this dress a while back for myself for GFB 2018 and it's one of my go-to dresses when we used to go out (thanks Rona). It's such a flattering and classic cut on everybody I wanted it in this collection. We collaborated with an incredibly talented photographer – Saint Thorns, she does everything herself from the modelling to the editing and retouching and everything else in between. She is a creative wonder woman. Our styles are very similar and work well together, we look forward to working with her in the near future."
"Bullion", the new capsule collection from Seven Sin latex is available online from 02/11/20 at sevensin.co.uk. Be sure to follow Seven Sin latex over at their Facebook and Instagram profiles.
Be sure to check out the official launch video below, filmed and modelled by the amazing Saint Thorns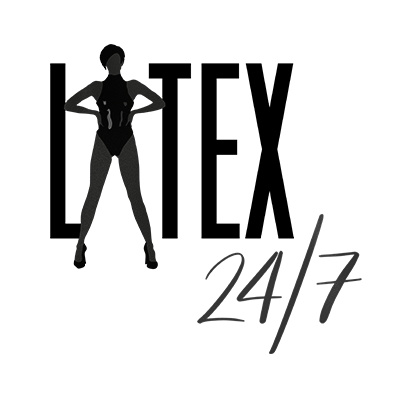 We're here, around the clock, bringing you the latest and greatest celebrity, designer, blogger, vlogger and modelling latex fashion news and reviews from around the world. If it's shiny then we'll be covering it!