There's nothing like a celebrity bash to show off some latex fashion and this week has been no different as singer Kim Petras wore a Vex latex catsuit to this years MTV VMAs.
Did you know that you can sign up to the Latex24/7 Newsletter and get the latest latex fashion news, reviews and guides direct to your Inbox? Simply head over to our Newsletter Sign Up page and enter your details.
The 29-year-old German singer-songwriter stole the show as she arrived with friend, and chauffeur, Paris Hilton in a convertible Mini. Petras wore an outfit from this seasons Richard Quinn collection, paired with a black, Vex latex head-to-toe catsuit and Quinn signature embroidered mini-dress that featured a floral scene intertwined with crosses and gold and pearl detailing. She finished off her look with a white slingback heel equally embroidered to match her show-stopping dress.
Quinn, who studied a BA Fashion Print course at Central Saint Martins and then went on to complete a MA Fashion course where he was awarded the Stella McCartney Scholarship and graduated in February 2016, is widely known for his riotous florals and fresh takes on latex. His style and output have always been about forward-thinking Womenswear and textiles.
Commenting on the latex infused outfit on the VMAs red carpet, Kim Petras commented that "I love Richard Quinn…I feel like it makes a statement." And who are we to argue. It's always fantastic to see high profile celebrities in the shiny stuff and combining it with other pioneers of the fashion world. The star commented on her Instagram, regarding the outfit, "to my high school teachers who kicked me out of class for wearing latex dresses to school cause I wanted to look like the fashion shows I was watching religiously…hope u talk s**t when u see this"
Be sure to keep up to date with all the latest news from Richard Quinn and his designs via his website and Instagram. Also head over to Vex Clothing for more shiny celebrity and latex fashion updates.
What do you think of Kim's outfit choice for the VMAs? Let us know in the comments section below.
For all the latest shiny celebrity news check out our celebrity fashion news section.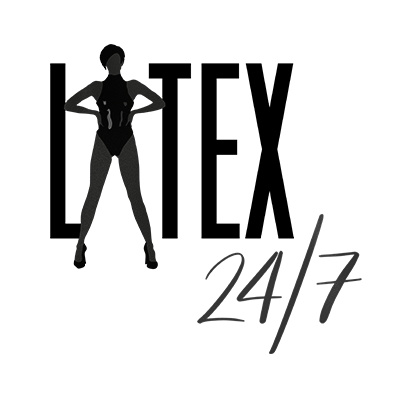 We're here, around the clock, bringing you the latest and greatest celebrity, designer, blogger, vlogger and modelling latex fashion news and reviews from around the world. If it's shiny then we'll be covering it!