London based latex designer William Wilde has announced the launch of his new latex collection, ICON. Featuring a combination of pieces made from shiny latex to metallic leather, the garments feature an abundance of gold detailing on such items as lingerie, bodysuits, knee-length classically styled macs, leggings, skirts and tops.
Did you know that you can sign up to the Latex24/7 Newsletter and get the latest latex fashion news, reviews and guides direct to your Inbox? Simply head over to our Newsletter Sign Up page and enter your details.
The iconic designers new collection features both staple items along with those for the more daring, such as a knee-length long sleeved dress with gold laced eyelets snaking throughout the body. The brand took to Instagram to announce the launch:
Over on their website, William Wilde describes the ICON collection:
From Latex dresses to leather lingerie, and with Wilde's signature fit, quality and attention to detail, you'll always be ICONic in our breath-taking new collection. Why settle for anything less, when you can be an ICON!

Wildly go where you've never dared before, with the tantalizing new collection, ICON, by designer and latex specialist, William Wilde. From heavenly gold hardware, and shiny latex, to mesmerising metallic leather, ICON caters for every style Queen, and for whoever you choose to be today. Each piece in the new collection is exclusive to William Wilde and has been lovingly handcrafted in our UK studios.
A few examples from this incredible new collection are below:
Be sure to check out the entire collection on William Wilde's website.
What do the next ten years hold for William Wilde latex? Be sure to follow the brand's Facebook and Instagram profiles to find out.
For more latex fashion news be sure to regularly check out our shiny news section.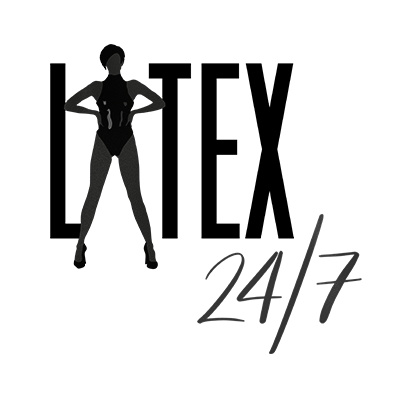 We're here, around the clock, bringing you the latest and greatest celebrity, designer, blogger, vlogger and modelling latex fashion news and reviews from around the world. If it's shiny then we'll be covering it!