Sri Lankan actress and model Jacqueline Fernandez has recently teamed up with luxury footwear brand Aquazzura to promote their launch in India, but it was clearly the models choice of latex dress which took centre stage.
Have you followed the Latex24/7 Instagram page yet? Be the first to hear about new articles and content straight from your IG feed. Head over to our IG page to follow us.
Wearing the always glamorous Lady P Evening Dress from Atsuko Kudo, the 36 year old actress looks incredible thanks to the eye-catching red full-length evening dress and its seductive side slit. She paired her latex dress with Aquazzura cross-strap stilettos.
Jacqueline Fernandez took to her Instagram to show off the recent images:
The latex dress was heavily featured in the recently launched brand video for Aquazzura.
Get The Look
You too can capture the glamour of this stunning dress from Atsuko Kudo.

This evening dress features a well structured fuller cup style to create a wonderful classic shape.

The cups are also reinforced for additional support and uplift. It has fully adjustable shoulder straps, a delicate bow on the centre front and a seductive side slit.
The dress sits at ankle length and fastens with a zip to the rear.
What do you think of the Atsuko Kudo latex dress worn by Jacqueline Fernandez? Let us know in the comments section below.
Don't forget, for more celebrity latex fashion news, be sure to check out our specially curated celeb latex news section regularly.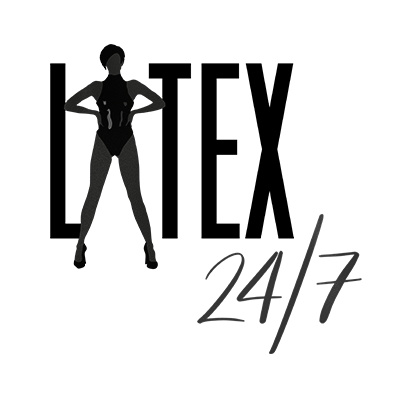 We're here, around the clock, bringing you the latest and greatest celebrity, designer, blogger, vlogger and modelling latex fashion news and reviews from around the world. If it's shiny then we'll be covering it!