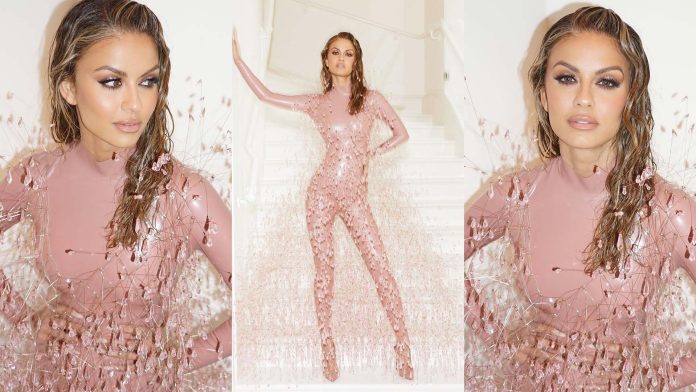 Businesswoman and entrepreneur Natasha Poonawalla certainly knows how to make an impact in all walks of life and her recent choice of latex clothing is certainly no different.
Have you followed the Latex24/7 Instagram page yet? Be the first to hear about new articles and content straight from your IG feed. Head over to our IG page to follow us.
Natasha Poonawalla has her hands full being the chairperson of the Villoo Poonawalla Foundation; the executive director of the Serum Institute of India, one of the largest vaccine manufacturing companies in the world by number of doses produced; the director of the Poonawalla Science Park in the Netherlands; and the director of Villoo Poonawalla Racing and Breeding Pvt Ltd. Phew! Always one to show off her fashion enthusiast, the 40 year old Indian entrepreneur recently worked with Japanese designer Kei Ninomiya. Wearing a plain rosy pink latex jumpsuit, the outfit is superimposed by what looks nothing less than an art installation of crystal droplets that trinkle with each step. From a distance anyone would assume she is dripping in art and style as she does always. Her hair was styled to a wet grunge look in order to complement her illusion of a wet outfit as did her makeup which was the perfect pink to match her look.
Natasha took to her Instagram to show off the recent images:
What do you think of the latex outfit worn by Natasha Poonawalla? Let us know in the comments section below.
Don't forget, for more celebrity latex fashion news, be sure to check out our specially curated celeb latex news section regularly.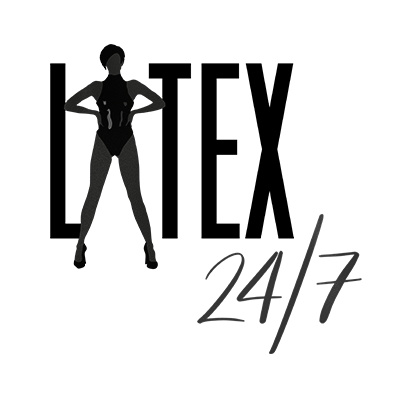 We're here, around the clock, bringing you the latest and greatest celebrity, designer, blogger, vlogger and modelling latex fashion news and reviews from around the world. If it's shiny then we'll be covering it!