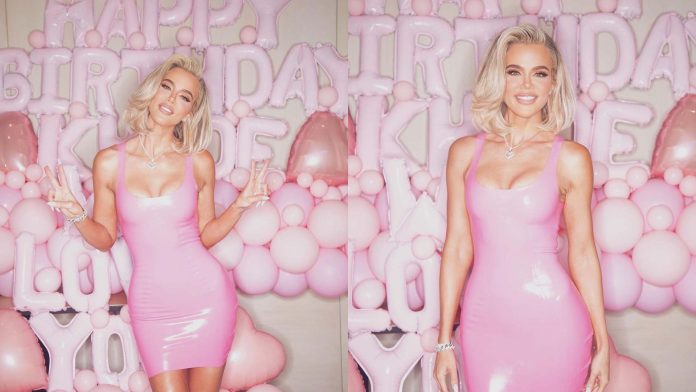 Can there really be any other outfit more suitable for Kardashian sister Khloe to celebrate her 38th birthday than some shiny latex? Never one to disappoint, Khloe did just that wearing a stunning latex dress from LA based designer Venus Prototype.
Have you followed the Latex24/7 Instagram page yet? Be the first to hear about new articles and content straight from your IG feed. Head over to our IG page to follow us.
Channeling her inner Barbie, Khloe took centre stage at her birthday celebrations wearing the bubblegum pink scoop neck dress. Whilst the dress itself is relatively simplistic it just goes to prove latex can 'level-up' any garment thanks to its natural shine and shape hugging properties. Khloe paired the dress with a set of bright pink stiletto heels.
Outfit designer, Venus Prototype, took to their Instagram profile to wish the celeb a happy birthday.
Get The Khloe Kardashian Latex Birthday Look
Bubblegum Pink Scoop Neck Mini Dress

Sometimes simple is all you need, and it doesn't get more eye-catching and elegant than this amazing mini dress.


Guaranteed to be the talk of the party!
You can also keep up-to-date with the latest designs from Venus Prototype through Facebook, Twitter and Instagram.
And, don't forget, for more celebrity latex fashion news, be sure to check out our specially curated celeb latex news section regularly.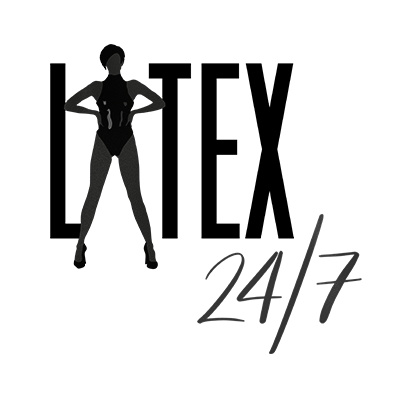 We're here, around the clock, bringing you the latest and greatest celebrity, designer, blogger, vlogger and modelling latex fashion news and reviews from around the world. If it's shiny then we'll be covering it!