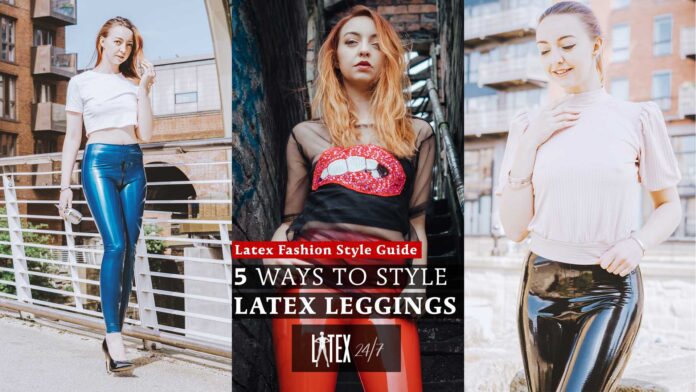 Leggings have to be THE wardrobe essential! They literally go with EVERYTHING! So what better garment to feature in this weeks "Friday Five"? Join us as we look into these incredible ways to style a pair of latex leggings.
Did you know, you can now keep up to date with all the latest latex fashion news from Latex24/7 via the Google News App? Just head over to our publication or search "Latex24/7" in the app on your smartphone or tablet.
From casual to formal, leggings are a staple of so many varied and unique outfits. Suitable for every situation from work to home to nights out with the besties, those seeking to add some shine to their wardrobes will find a pair of latex leggings are the perfect way to start. Need some convincing? Well, we've teamed up with the stunning Lottie and talented photographer Pixel Prescription, so read on as we reveal our top 5 favourite latex leggings style tips. Oh, and don't forget to tell us which look is your favourite in the comments below!
5 Incredible Ways to Style Latex Leggings
The Lounger!

Latex leggings needn't be saved purely for special occasions. Throw on a comfy jumper, or hoodie, and you have a flawless outfit for lounging around the house.

Photographer: Pixel Prescription

The Office

Who says latex fashion can't be worn in the office? Combine the shine with a pastel coloured cotton top and you have an outfit which is both classy and sassy.

Photographer: Pixel Prescription

The Shiny Shopper

Time to get back out shopping, so why not hit the shops and combine a pair of latex leggings with a casual t-shirt and heels. Just don't forget the mask!

Photographer: Pixel Prescription

The Weekender!

Take a crop top, add in some shiny latex leggings, a cute clutch bag and you have the ideal outfit for a night out, and to turn a few heads. Perfect to dance the night away.

Photographer: Pixel Prescription
To check out the entire range of latex fashion available from Affordable Latex, head over to their website right now. And be sure to follow them on Facebook and Instagram.
Bonus TlcLatex Leggings Styling Tips
We couldn't leave our "Friday Five" just there so we thought we'd treat you all to a few bonus ideas for styling those latex leggings!

Set the World on Fire!

This outfit combo is that HOT you might need a fire extinguisher nearby. Show off that fiery passion with a pair of "HAWT" red latex leggings, sheer motifed top and heels for the ultimate head turner experience.

Photographer: Pixel Prescription
Exclusive Savings on TlcLatex
The fantastic team over at TlcLatex are also offering our readers an incredible saving of 15% off any purchase through their website. Simply enter code "Latex24/7" at checkout to have the deduction added, when ordering, via their website. And don't forget to follow them via Twitter and Instagram.
If you'd like to find out about other latex fashion how-to guides and styling tips, check out the full style guide series and let us know what you want to see us style 5 ways next time in the comments below.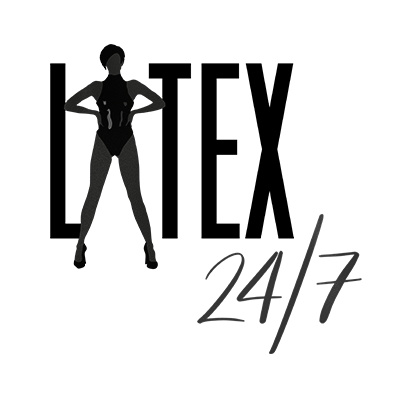 We're here, around the clock, bringing you the latest and greatest celebrity, designer, blogger, vlogger and modelling latex fashion news and reviews from around the world. If it's shiny then we'll be covering it!