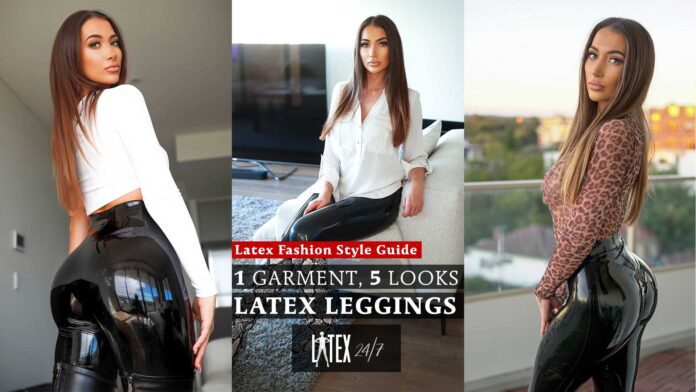 It's Friday so that can only mean one thing – time for another "Friday Five" and this time around we've teamed up with Instagrammer and influencer, the stunning StephJC. The Oz based model, and empowerment advocate, kindly agreed to take one pair of super shiny latex leggings and style in five unique and wonderful outfit combinations suitable for everyday wear.
Did you know, you can now keep up to date with all the latest latex fashion news from Latex24/7 via the Google News App? Just head over to our publication or search "Latex24/7" in the app on your smartphone or tablet.
While we're sharing just 5 ways to style a pair of latex leggings today, know that there are about a million more ways that we didn't show. Again, latex fashion is meant to be fun so get inventive with your look this season, and combine it with traditional garments for some added wow! Oh, and don't forget to tell us which look is your favourite in the comments below!
1 Pair of Latex Leggings, 5 Incredible Looks
Staying In!

Whilst we can't guarantee the sunlight, we can guarantee you'll look amazing when pairing a cropped jumper which will create a wonderful contrast to the shine from the latex leggings. Perfect for staying in and feeling like a million dollars!

The Autumn Walker

Who says that walking the dog, or taking an Autumn (or Spring, for that matter) stroll, has to be boring. Combine a pair of latex leggings with a faux leather jacket and you'll be warm, comfy and have a definite spring in your step.

Get Ready to Roar

Show your wild side with a leopard print mesh top and leggings. And when paired with a set of strappy sandles or cute ankle boots you're sure to feel "roar"some!

Leggings: Honey Birdette Latex Leggings

Date Night Sorted

No countdown would be complete without the perfect date night outfit. Take an off the shoulder top, add in some latex leggings and thigh high boots and show your other half you mean business!

The Family Get Together

We're all looking forward to seeing close family again. This sexy but understated outfit is the perfect choice for the big re-union. Contrasting latex leggings with a white pocket blouse and monotone snake skin boots will do perfectly.
A pair of latex leggings are such a versatile and flexible item of clothing that they are essential for any latex wardrobe. For anyone who has yet to purchase their first item of latex fashion, leggings are the ideal start.
Be sure to follow Steph on her Instagram where she frequently posts other incredible latex styling ideas and photos.
If you'd like to find out about other latex fashion how-to guides and styling tips, check out the full style guide series and let us know what you want to see us style 5 ways next time in the comments below.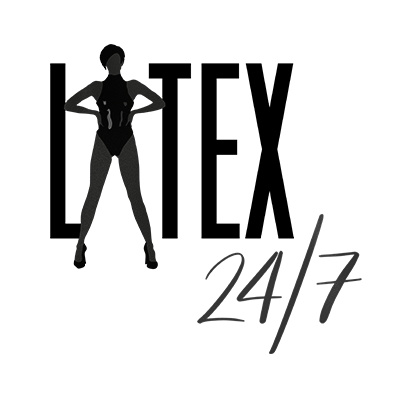 We're here, around the clock, bringing you the latest and greatest celebrity, designer, blogger, vlogger and modelling latex fashion news and reviews from around the world. If it's shiny then we'll be covering it!