At this time of the year, thoughts turn to the subjects of witchcraft and spook, trick or treating and pumpkin pie as Halloween quickly approaches. This gives many people the excuse to dress up in an array of creative and bone-tingling outfits, and frequently don some unique materials such as latex.
With the explosion in pop and movie culture, many of these outfits take the form of well-known film and television characters but there is still plenty of room for the traditional ghosts, ghouls and witches.
Join us this Halloween as we take you through our rundown of the top 10 latex Halloween costumes we've found this year.
10. The Pumpkin Patch
Nothing says Halloween quite like carving a pumpkin so our first entry in this run down had to include this annual ritual. This time designers and models Bunny Valentina and Latex Peach wear pumpkin-inspired latex dresses from Libidex.
9. Beetlejuice, Beetlejuice, Beetlejuice
Don't say his name three times! Or in this case, with the classic Michael Keaton character inspiring Candy Valentina and Catalyst Latex, we might just have to break that rule! Photography by Justine Louise.
8. Zombie Cheerleader
When the zombie apocalypse does happen we're sure it won't be very pleasant, but if the zombies wear latex it will make it a little easier to deal with. Stunning latex design by Sensory Delight, model Blondey and photography by Glamour Idol Magazine
https://www.instagram.com/p/B4PthMFBuKc/
7. Daddy's Lil' Monster
Celebrities are often amongst the first to highlight their Halloween costumes and goings-on. This year singer Nicki Minaj has teamed up with Venus Prototype Latex to cosplay the amazing Harley Quinn.
6. Freddie
No Halloween nightmare would be complete without Freddy Krueger so neither would our run Top 10 rundown. Model MX Mourning Glory is featured wearing Catalyst Latex.
5. Wednesday Morning
The always amazing Purplemuffinz is another of our favourite latex cosplayers and we absolutely love her Wednesday Adamms cosplay.
4. Penny-wise
Stephen King's IT has to be one of the seminal childhood nightmares. It, therefore, had to make it into our rundown, this time brought to life by the incredible Ember Wolf wearing Shhh Couture Latex.
3. Wednesday Afternoon
Making a second appearance in the list is the Addams Family, Wednesday. This time it's a unique and eery blood-filled shot courtest of Anastasia / Violet Spider
2. Maleficent
Halloween wouldn't be complete without at least one witch, and the most famous witch of all has to be Maleficient. This stunning creation is brought together by Dante-Layla, Catalyst Latex and Claire Seville.
1. That Thing in the Bath
Top spot goes to an incredibly scary and nerve-wracking image from Jane Doe Latex. We'll just let this amazing image speak for itself.
Which are your favourite Halloween latex outfits? Let us know in the comments. What do you have planned for Halloween?
For more top latex fashion news, be sure to check out our main site at https://www.latex247.co.uk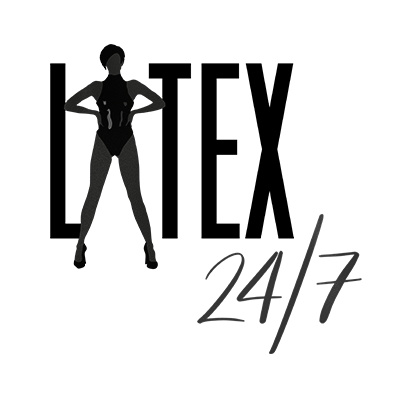 We're here, around the clock, bringing you the latest and greatest celebrity, designer, blogger, vlogger and modelling latex fashion news and reviews from around the world. If it's shiny then we'll be covering it!