It's fair to say that Kylie Jenner and Anastasia Karanikolaou are not your average BFFs. While most BFFs will tend to just take selfies together, or like, maybe party the night away together, these two chose to fix their eyesight.
Kylie, 22, just undertook LASIK eye surgery along with her best friend Stassie. After posting publicly about the surgery, and the recovery process afterwards, the ladies reconvened the next day as they basked in their new 20/20 vision.
Shortly after the BFFs threw a party to celebrate their "birthday of sight" and stunned in matching Venus Prototype latex dresses with giant eyeballs on them. At one point, you can even hear Kylie yelling, "My sight has been born it's my f*cking birthday." The two socialites wowed in the matching pink latex dresses, showing off their figures superbly.
The pair took to Instagram to show off their stunning outfits:
https://www.instagram.com/p/B3S6cYJlJ7i/
The two BBFs were styled by Jill Jacobs.
What do you think about the latex dresses worn by Kylie Jenner Anastasia Karanikolaou? Did it hurt your eyes? 🙂 Let us know in the comments below.
For the latest celebrity latex fashion news be sure to check out our celebrity news section.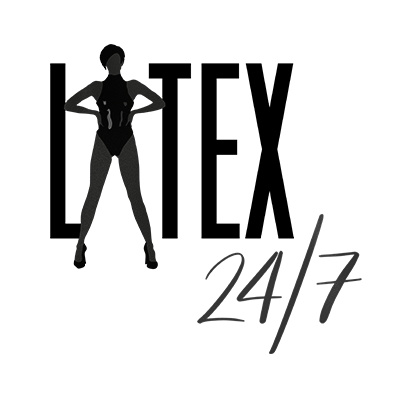 We're here, around the clock, bringing you the latest and greatest celebrity, designer, blogger, vlogger and modelling latex fashion news and reviews from around the world. If it's shiny then we'll be covering it!