It's always exciting to see the launch of a brand new latex collection. It is, after all, the culmination of much work, often many months, by the latex designer. A labour of love, working late nights and weekends, in many cases. It is therefore even more exciting when a highly respected and influential latex brand such as Odd Territory make such an announcement, this time with their new range entitled "Bow Down for The Outlaws".
With its official launch earlier today at the Ink n Art Tattoo Convention, Rotterdam, the new range will be unveiled and modelled by an incredible total of twenty models.
Photographer: Richard Terborg
The new collection features a change of style and ethos from the Netherlands based designer. Odd Territory owner and design director, Kim, recently spoke to Latex24/7 and commented on the new range:
Bow Down, is not going to be a heavy colorful collection as I would normally do. This is a darker collection with high contrasts and a high amount of detail. Bow Down, in this case means the opposite. It means; do not ever let yourself be pushed away. Push through and you shall conquer whatever obstacle is in your way.
It is clear that Kim has put much thought into the inspiration for the new collection, portraying and emphasising an empowering message – a message so often discussed and linked to the latex fashion genre as a whole.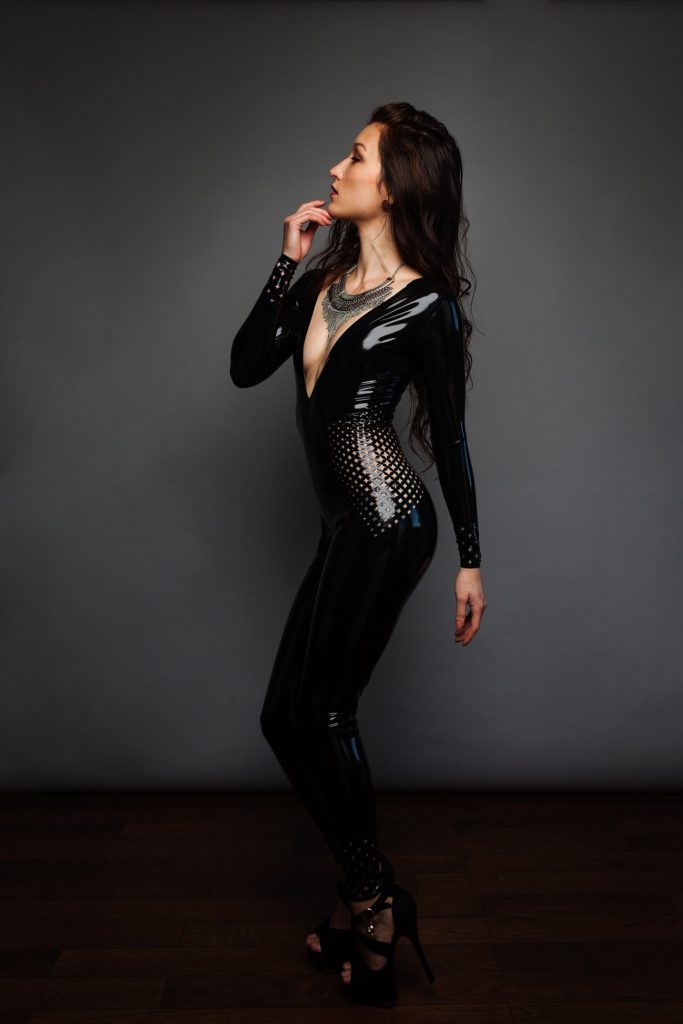 Photographer: Richard Terborg
The new womenswear collection features stunning, detailed, laser-cut
bodysuits, jumpsuits and dresses. Each it is exquisitely designed with clean, sharp lines with details highlighting key areas of the latex garment, drawing attention to specific parts of the body.
Odd Territory's Kim also went on to explain the tagline for her new latex range:
Bow down for the Outlaws: They told you, you weren't good enough. They told you, you needed to step aside. They told you, you wouldn't make it. Because you are different. Because you made your own plans. Because you didn't listen to them. This is why you are here now: to show your unique and true self. Worthy to watch. Worthy to look up to. Worthy of the stage. Make them bow down for us #outlaws.
Photographer: Richard Terborg
This new range will be available soon via links on the Odd Territory website. We really couldn't be more excited!
Be sure to follow the brand on Facebook, Twitter and Instagram, for further updates.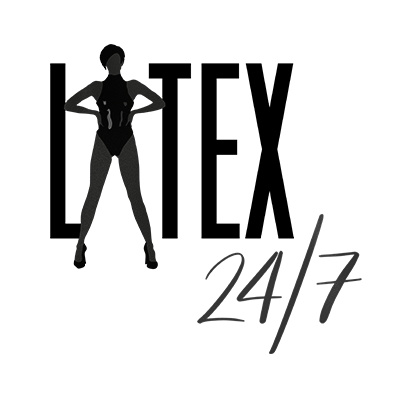 We're here, around the clock, bringing you the latest and greatest celebrity, designer, blogger, vlogger and modelling latex fashion news and reviews from around the world. If it's shiny then we'll be covering it!