We know how much you all love a shiny interview so we're thrilled to bring you another, this time an in-depth Q&A with latex fashion model Emily Barnard. So watch on above as this amazing model is interviewed for us by the hugely talented Super Bonito Latex.
During the interview, Emily discusses her love of latex fashion, how it makes her feel and how she originally started modeling. We couldn't be more thrilled to hear Emilys views and opinions. Being filmed for the interview, Emily wears the phenomenal designs of Super Bonito Latex and Libidex.
Take a look at the full interview below:
Be sure to check out the Latex24/7 YouTube channel for more shiny latex videos and upcoming interviews and reviews.
Also, don't forget to check out, and follow, over on social media. You can follow Emily Barnard, and view other latex fashion shoots, via her Facebook, Instagram and her YouTube channel.
To see more the amazing garments from Super Bonito Latex be sure to check out Facebook and Instagram.
Want to read more latex fashion Q&A's with other shiny industry insiders? Then head over to our every expanding latex fashion interviews section here at Latex24/7
You can also follow us on social media via Facebook, Twitter and on Instagram.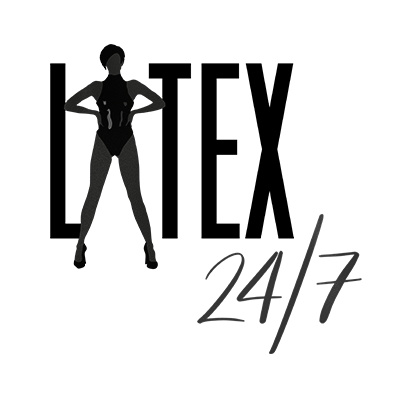 We're here, around the clock, bringing you the latest and greatest celebrity, designer, blogger, vlogger and modelling latex fashion news and reviews from around the world. If it's shiny then we'll be covering it!