Swedish born singer and songwriter Snoh Aalegra, releases the video for her new single "Neon Peach" wearing a custom Vex Clothing latex outfit.
Did you know that Latex24/7 has its very own Discord server? Whether you are new to the world of latex fashion or have been adding to your wardrobe for many years, join our Discord community for hints and style tips, sale alerts and to share your greatest outfits.
Neon Peach, taken from her third studio album "Temporary Highs in the Violet Skies" is a collaboration with American rapper and producer Tyler, the Creator. Now based in Los Angeles, Snoh shares the city with the team over at Vex Clothing so the choice must have only been logical. In the video, Snoh Aalegra is featured wearing a stunning custom black latex bodysuit paired wonderfully with a pair of attached black gloves and stockings. The ensemble is completed with a pair of black patent boots and a purple feathery hat.
You can watch the entire video over on YouTube:
Be sure to follow Vex Clothing via their Facebook, Twitter and Instagram profiles, for more celebrities wearing latex fashion.
And for more celebrity latex fashion news be sure to check out Latex24/7 regularly and follow our Instagram, Facebook, Twitter, YouTube and TikTok profiles.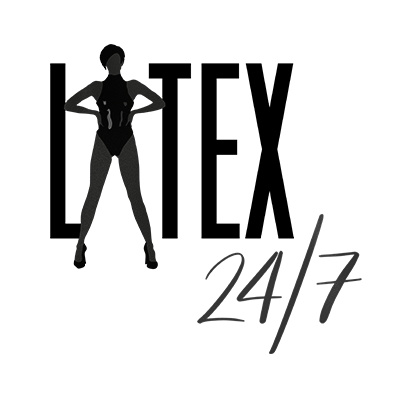 We're here, around the clock, bringing you the latest and greatest celebrity, designer, blogger, vlogger and modelling latex fashion news and reviews from around the world. If it's shiny then we'll be covering it!