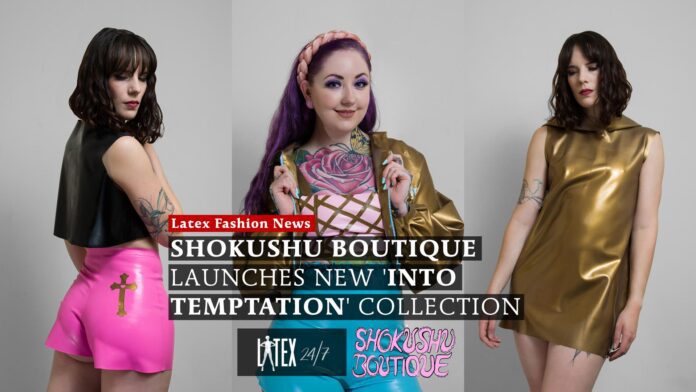 Latex fashion brand Shokushu Boutique have recently launched their new Spring/Summer 2022 latex collection, taking inspiration from a number of fashion houses such as Versace, along with 16th-century Catholic art and architecture to create a unique, yet undeniably cute, range of garments.
Did you know that Latex24/7 has its very own Discord server? Whether you are new to the world of latex fashion or have been adding to your wardrobe for many years, join our Discord community for hints and style tips, sale alerts and to share your greatest outfits.
The launch of a new collection is an opportunity for a designer to assess their approach and methods and how their influences have altered the way in which they design. We recently spoke to Emily Avarice, owner of Shokushu Boutique, to get her perspective and thought process on the design, planning and release of the brand's upcoming SS22 collection.
Emily describes Shokushu Boutique as "the place to get unique, statement looks, created exclusively in high-quality latex." The business is UK-based and creates each piece by hand without outsourcing to cheap, unethical factories. Owner Emily Avarice is British-Filipino and takes inspiration from her mixed heritage to align inspirations from both Western and East Asian cultures in her design. She is assisted by fellow Fashion Design graduates and an experienced social media team in running Shokushu Boutique from their base in Bristol, UK.
The initial planning and inspiration for the collection, named 'Into temptation', refers to the 9th line of the Lord's Prayer or Pater Noster. 'et ne nos inducas in tentationem'/'lead us not into temptation'. Taking its lead from collections by Versace, Dolce & Gabbana and Gaultier, this collection uses iconography & silhouettes from 16th-century Catholic art and architecture to allude to the relationships between ostentation, avarice and frivolity while incorporating the brand's signature cute and colourful twist. These were highlighted within the initial mood boards, specifically taking inspiration from the unique and vibrant pink interior of the French colonial Tan Hinh Han Catholic church in Ho Chi Minh City, Vietnam.
For this collection, the brand has chosen a pastel palette of pinks, blues and creams with a hint of brown – clearly seen in the Tan Hinh Han Catholic church. Highlighting further design work, initial design sketches were made which helped to focus the direction of the style; clearly showing that, whilst temptation is a key theme of the collection, latex can easily be combined with delicate materials such as lace to create both a transformative but cute outfit.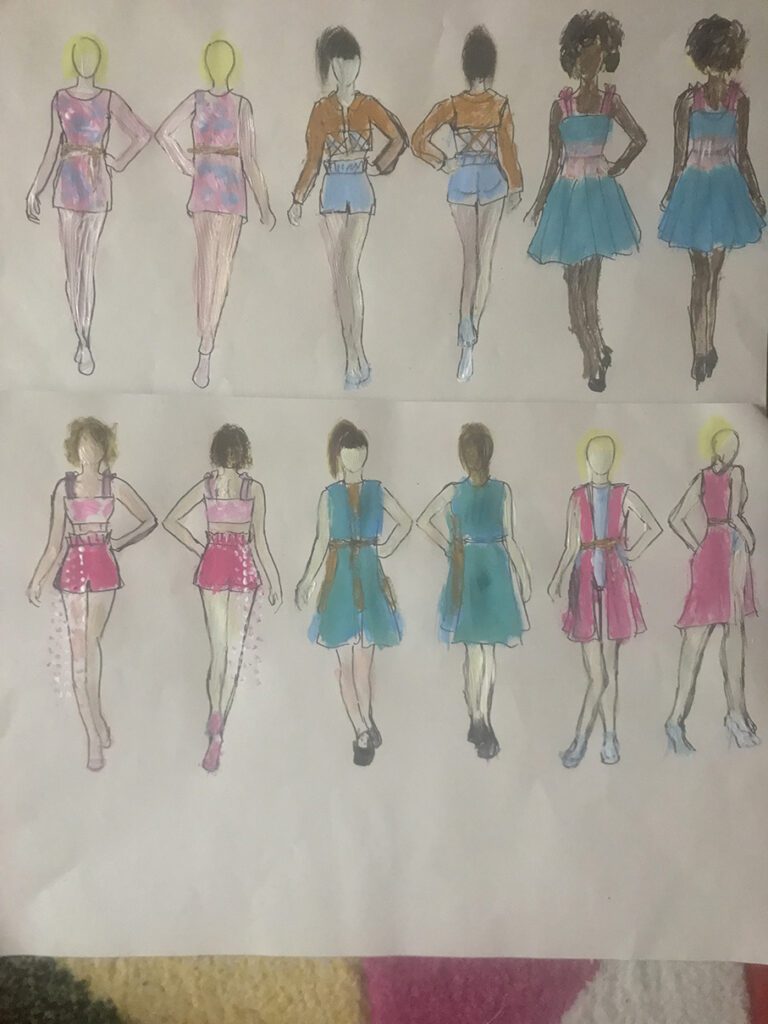 The collection was first revealed on 18th September this year during the prestigious London Fashion Week. Taking place at St John's Church, the perfect venue for a range inspired by history, scripture and Catholic imagery, the collection was walked down the catwalk for the first time.
Each piece of 'Into Temptation' is custom made at order to ensure the highest of ethical quality. Pieces include shoulder-tie crop tops, cropped cherub design jackets, high waist baby blue shorts, metallic gold latex hooded shirt dress, and crucifix embossed pink shorts and crop tops.
Shokushu Boutique have long had a reputation for creating quirky, eccentric but undeniably cute and distinctive garments. Their new collection personifies this belief through the unique clothing contained within it and helping the boutique to take the next step on their incredible journey to change perceptions of latex as a material. We, for one, cannot wait for what the future holds.
You can now order this exquisite collection direct from the Shokushu Boutique website, and be sure to follow the brand over on Instagram, Twitter and YouTube.
What are your views and opinions on the new collection? Which outfits are your personal favourites? Let us know in the comments section below.
And don't forget that you can keep up to date with other latex collection launches and releases over at our latex fashion new releases section.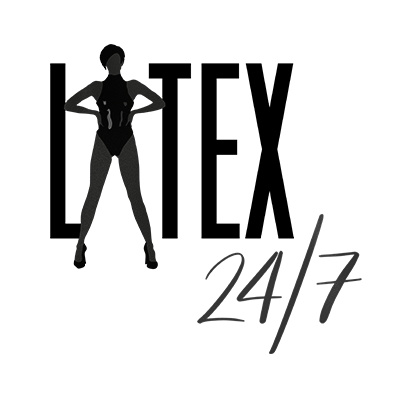 We're here, around the clock, bringing you the latest and greatest celebrity, designer, blogger, vlogger and modelling latex fashion news and reviews from around the world. If it's shiny then we'll be covering it!