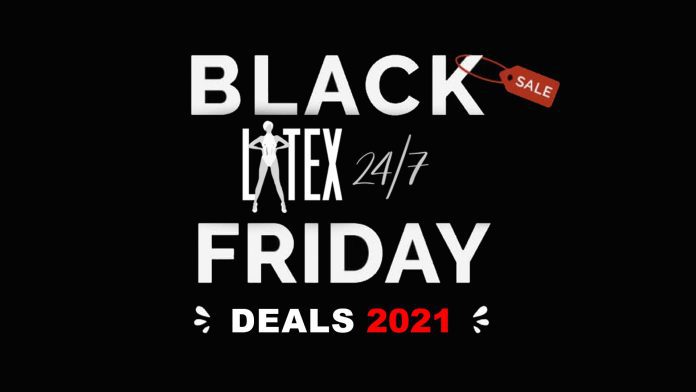 It's that time of year again when the sales begin and Black Friday is upon us once more. Check out below for our of the MUST SEE Black Friday latex fashion sales and reductions this weekend.
Who doesn't love a latex fashion sale or special offer? Would you like to hear about our tips and sales notifciations first? Then head over to the official Latex24/7 Discord server for more juicy offers.
15% off all orders at https://www.allurebound.com/ when using code "BF2021" at checkout. Also an exclusive Black Friday sample sale.
A fantastic 20% off all orders, including custom designs and gift cards via https://www.blacklickorish.com/. Available on Black Friday only.
Home of chlorinated latex. Running from 9am GMT on Black Friday until Monday 29th November, choose from an extensive selection of stunning latex fashion wear. Available now via https://www.catalystlatex.com/.
Christmas comes early this year with 15% off all items. Available until 2nd December at https://www.cldesign-latex.de/
Save 20% off all catalogue items at https://cocolatex.patternbyetsy.com/. Sale runs from Thursday 25th through to Monday 29th.
Check out their website at https://www.deadlyfetish.com/ for more details during the weekend.
15% off ALL orders, 20% off orders over £250, 25% off orders over £500, 30% off orders over £750 and free shipping. Available at https://www.elissapoppy.com/ this Black Friday.
A variety of offers available throughout the weekend from 7pm GMT on Thursday 25th until Cyber Monday. Check out https://eustratia.com/ for more details as they are released.
20% off all items ending at midnight Black Friday. Available now at https://www.honour.co.uk
Save 20% on custom orders through their website at https://www.houseofharlot.com/. Get exclusive discounts on custom colour & size orders at their London atelier on Saturday November 27th! Complimentary drinks and custom order discounts available at the event from 12pm – 8pm!
An unbelievable 3 for 2 across all items on the brands extensive website. Sale is running now and ends 27th November.
Ever wanted to make or repair your own latex? Well, there's never been a better time with a fantastic 10% off all ready to ship items. Be sure to use code "BLACKFRIDAY" at checkout via their website at https://www.latexrepair.nl/. Sale runs 26th until 29th of November.
Incredible savings on a huge variety of catsuits, now available at https://www.latexskin.pl/.
Save an unbelievable 30% off all latex clothing from this iconic brand. Sale now live at https://libidex.com/ until midnight on Black Friday, so grab a bargain whilst you can.
15% off everything via the brands online Etsy store at https://www.etsy.com/shop/maggiedelena. Sale available from 24th November through till 29th November.
Buy 1 Get 1 half price on accessories and streetwear until 1/12/21. Available now via https://micocouture.com/.
20% off all items at https://nimueslatex.com/.
Save yourself a fantastic 20% off all sample sale items by using code "CYBERWEEK20" at checkout via https://oddterritory.com/shop/. Sale lasts throughout Cyberweek.
30% off a wide variety of garments and items on their website at https://maisoncatanzaro.com/. Sale is running through till 29th November.
Be sure to checkout their Instagram profile regularly for updates on their Black Friday sale.
Save a wonderful 20% off orders over £50, also including 20% off shipping. Use code "friday20" at checkout via https://tlclatex.com/.
All items have between 25% and 50% off. Save on beGloss with 25% off, plus special pre-orders and other promotions. Offers available on Black Friday via https://uniqdsn.com/
The celeb favourite. Claim a free gift with any purchase and all purchases are entered into a giveaway to stand a chance of winning a Vivishine Care Bundle with $130 Value. Head over to https://vex-clothing-inc.myshopify.com/pages/holiday-offers to find out more.
Have we missed any unbelievable latex fashion sales this Black Friday? Have you purchased anything during this time? Let us know in the comments section below.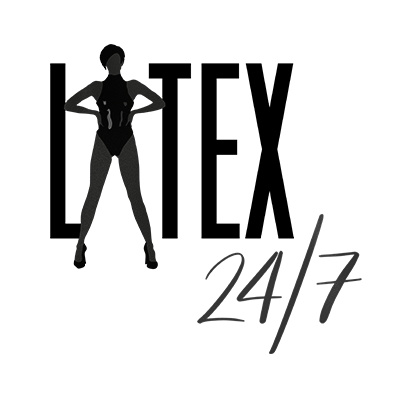 We're here, around the clock, bringing you the latest and greatest celebrity, designer, blogger, vlogger and modelling latex fashion news and reviews from around the world.  If it's shiny then we'll be covering it!