Hot on the heels of her latest latex clad performance at the Isle of Wight Festival, Rita Ora was back in action wearing the shiny stuff three days later, this time at the Summer in the City festival in Dublin, Ireland.
Wearing the same black latex bra which the singer wore a few days earlier during her Isle of Wight performance, Rita this time paired it with a set of tight purple latex hot pants. Rita is no stranger to wearing latex, often squeezing into outfits from designers such as Atsuko Kudo, and it showed as the performer effortlessly moved and danced around the stage in front of her fans and festival goers.
Proving that once again latex fashion has hit the mainstream, Rita stunned on stage. Her latex hotpants left little to the imagination (particularly from the rear) but they allowed the singer to show her perfect figure. As yet, the designer of each item is unconfirmed so please do comment below if know who this may be. We look forward to the next time the latex clad Rita is spotted.
Some photography on this page courtesy of Timmsy. Check out more of his work at Timmsy Photography and follow Rita Ora's Instagram for more latexy goodness.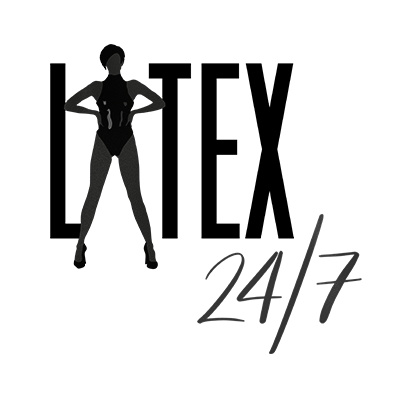 We're here, around the clock, bringing you the latest and greatest celebrity, designer, blogger, vlogger and modelling latex fashion news and reviews from around the world. If it's shiny then we'll be covering it!