Rita Ora is often known for her out of the ordinary choices of latex fashion and today was no different. The singer performed for fans at the Isle of Wight Festival in Seaclose Park, during which she chose to wear a black latex bra and a pair of baggy racing trousers. Despite the odd choice we're always glad to see one of the queen's of latex fashion wearing the shiny material.
The singer wowed the capacity crowd for almost an hour, in the heat of the summer sun. No word yet on the designer of the piece but we'd love to find out.
Known for her energetic performance style, Rita did not hold back at the festival – wildly flipping her hair and jumping as she belted out her hits to party-goers. Rita's full performance, at the Isle of Wight festival, of her single "Anywhere" in that latex bra can be seen below.
We love seeing Rita Ora in latex, and it's fantastic to see her prove how versatile the material is. If you like hearing about other celebrity latex fashion news you can view other music related latex fashion news, via our specially curated category.
Follow the gorgeous Rita Ora over on Instagram for more of the artist in shiny latex.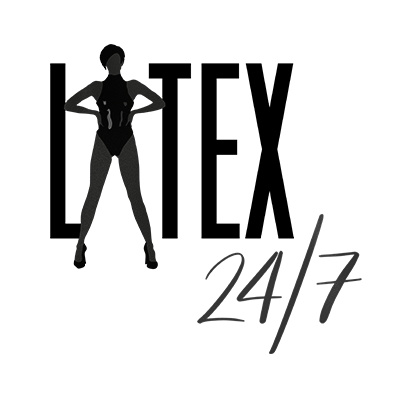 We're here, around the clock, bringing you the latest and greatest celebrity, designer, blogger, vlogger and modelling latex fashion news and reviews from around the world. If it's shiny then we'll be covering it!