Chloe Madeley, daughter of TV husband and wife Richard Madeley and Judy Finnigan famed for their years at the helm of ITV's This Morning daily show, yesterday discussed the images of her latex clad persona from a recent Mark Hayman photoshoot with her partner, rugby player James Haskell.
The pair posed for The Sun's Fabulous Magazine which was originally published on February 11th 2018. The photoshoot was skillfully crafted by celebrity photographer Mark Hayman as he made the most of the couples steamy relationship.
The cover shot for the magazine features Chloe wearing a simple black latex bodysuit, with what appears to be a fabric top half. Whilst the inclusion of latex is subtle, we here at Latex24/7 absolutely love it. Designs as subtle as this allow for everyday wearing of latex in public, something we're always happy to see more of. The other photos in the set show Chloe to be stunning wearing the a simple black dress – although we debate the label of latex being applied to the outfit.
This slideshow requires JavaScript.
The fitness enthusiast took to ITV's morning programme, Lorraine, to describe her dread at the thought of her famous parents seeing the shots and their thoughts on latex fashion. Chloe Madeley confessed: "They literally only read about two of the papers and they're both broadsheets, so obviously I'm never in them, ever…Stuff like this he doesn't see, thankfully, so I don't ever get it in the neck"
Well, we here at Latex24/7 are more than happy to see more of the same!
Do you think Chloe is right to be nervous about showing her parents or does she have nothing to hide? Let us know in the comments section below.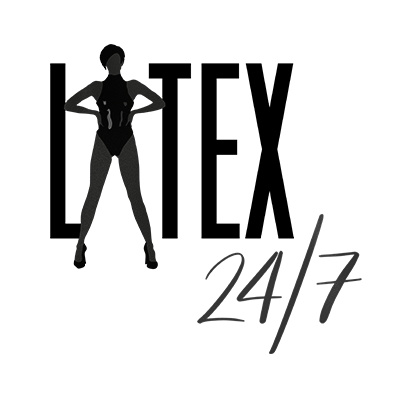 We're here, around the clock, bringing you the latest and greatest celebrity, designer, blogger, vlogger and modelling latex fashion news and reviews from around the world. If it's shiny then we'll be covering it!