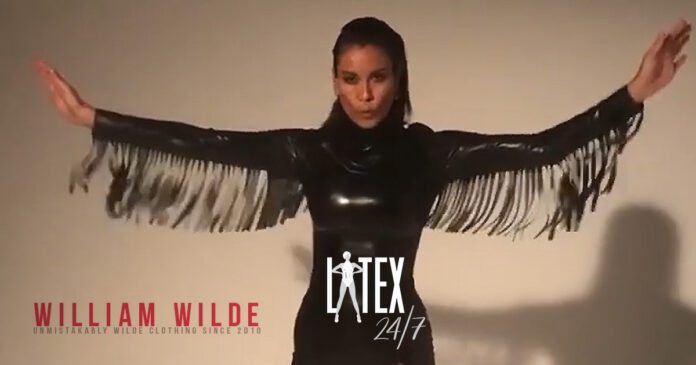 Presenter and broadcaster Melanie Sykes is well known for regular appearances on television and radio, most notably years spent presenting the Big Breakfast on Channel 4 and more recently on BBC Radio 2. The Manchester-born celebrity is soon to celebrate her 50th birthday, and what better way to celebrate than a photoshoot wearing William Wilde latex.
London based latex designer extraordinaire William Wilde is highly favoured by celebrities. The unique and exclusive designs are lavish and unprecedented, with a classic twist making them sexy and elegant.
Melanie Sykes took to Instagram to show off the photoshoot, soon to be featured in The Frank Mag, as she stunned in the sublime latex garments:
Mel can be seen in the short video wearing a stunning black long-sleeved Latex Born Wilde Blouse, a T-shirt top with polo neck and full length back zip and long latex fringing on the sleeves. The Mancunian combined this with a pair of high waisted Latex Holiday Hot Pants. Quite a combination!
We'll certainly be keeping our eyes on The Frank Mag for further updates from Melanie Sykes and her 50th birthday latex celebrations. Also, be sure to follow Melanie via her Instagram profile.
You can also keep up to date with the latest from William Wilde latex fashion designs via their Facebook and Instagram profiles.
Enjoy reading about latest celebrities wearing latex fashion? Then be sure to check out our celebrity latex fashion news section.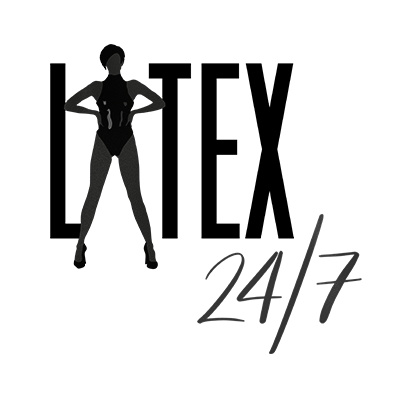 We're here, around the clock, bringing you the latest and greatest celebrity, designer, blogger, vlogger and modelling latex fashion news and reviews from around the world. If it's shiny then we'll be covering it!