Fresh from wearing her eye-catching white Coperni midi-length latex dress at the The Kardashians Hulu Premiere, Kylie Jenner continues to push the latex trend of 2022 as she promotes her latest skincare products.
Have you followed the Latex24/7 Instagram page yet? Be the first to hear about new articles and content straight from your IG feed. Head over to our IG page to follow us.
The makeup mogul and model was photographed wearing a number of latex outfits, as Kylie Jenner announced the launch of her branded Kylie Skin lip oils.
In the photos, Kylie matches her latex garment with each item; a pink jewel neckline garment for strawberry and a high neckline, zippered, long-sleeved outfit for pomegranate lips oils whilst opting for a sublime semi-transparent purple outfit to promote the passion fruit oil, which featured fingerless gloves and a ringlet drawing the two straps together.
The Kylie Skin Instagram profile featured each of the images.
Unfortunately, no word yet on which latex brand or designer these garments were from but we've reached out to Kylie Jenner's skincare brand for more info.
And, don't forget, for more celebrity latex fashion news, be sure to check out our specially curated celeb latex news section regularly.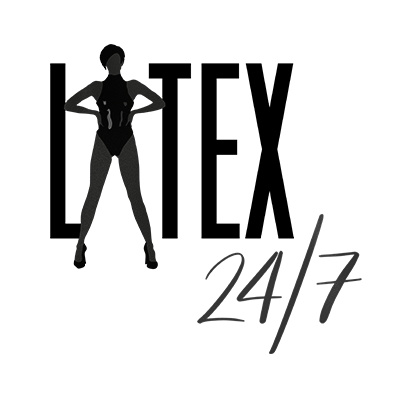 We're here, around the clock, bringing you the latest and greatest celebrity, designer, blogger, vlogger and modelling latex fashion news and reviews from around the world. If it's shiny then we'll be covering it!