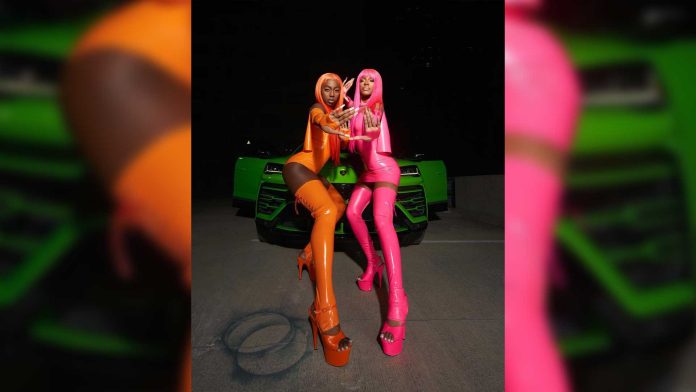 Houston based rapper, Monaleo took to Instagram to announce a collaboration with Alabama rapper, Flo Milli, both wearing eye-catching latex outfits, as they launched their new track "We Not Humpin Remix" which was released last week.
Have you followed the Latex24/7 Instagram page yet? Be the first to hear about new articles and content straight from your IG feed. Head over to our IG page to follow us.
Both Monaleo and Flo Milli were photographed by Devon Coleman for the new single, each artist wearing brightly coloured latex outfits and matching accessories. Monaleo rocked a bright pink latex dress which features a crossover design, and was paired with a set of pink latex stockings, featuring an adorable lace design in the back of the leg, and equally pink wig. Flo Milli was dressed in an eye-popping orange latex bodysuit, matching wig and a similar pair of lace detailed stockings.
The pair took to TikTok to post their collab video:
You can watch the entire video over on Youtube below:
Unfortunately, no word yet on which latex brand or designer these garments were from but we've reached out for more info.
And, don't forget, for more celebrity latex fashion news, be sure to check out our specially curated celeb latex news section regularly.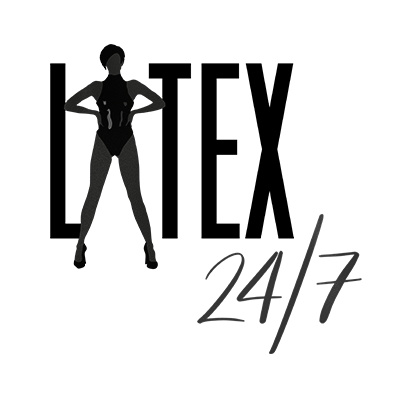 We're here, around the clock, bringing you the latest and greatest celebrity, designer, blogger, vlogger and modelling latex fashion news and reviews from around the world. If it's shiny then we'll be covering it!