Celeb and model Hailey Bieber does seem to have quite a fondness for latex fashion, having been captured wearing the sultry material numerous times including once with husband Justin for Vogue Italia. For a recent date night outing, Hailey once again opted for the shiny stuff.
Did you know, you can now keep up to date with all the latest latex fashion news from Latex24/7 via the Google News App? Just head over to our publication or search "Latex24/7" in the app on your smartphone or tablet.
The baby blue latex dress, worn by Hailey Bieber, is part of the Versace Resort 2022 Collection which was recently announced. The chic dress features a camisole slip silhouette, complete with underwires and adjustable straps and is embellished with gold buckles.
Husband, Justin, took to Instagram to show off his wife's choice of outfit.
The dress chosen by Hailey is one of two latex outfits featured in the new Versace Resort 2022 Collection. The collection features the baby blue dress worn by the celebrity and a two-piece version combining a skirt and underwired crop top. Versace describes the collection as "a return to optimism. Attention is paid to designs, materials and prints that provide the feel-good factor." Well latex fashion certainly gives us the feel-good factor!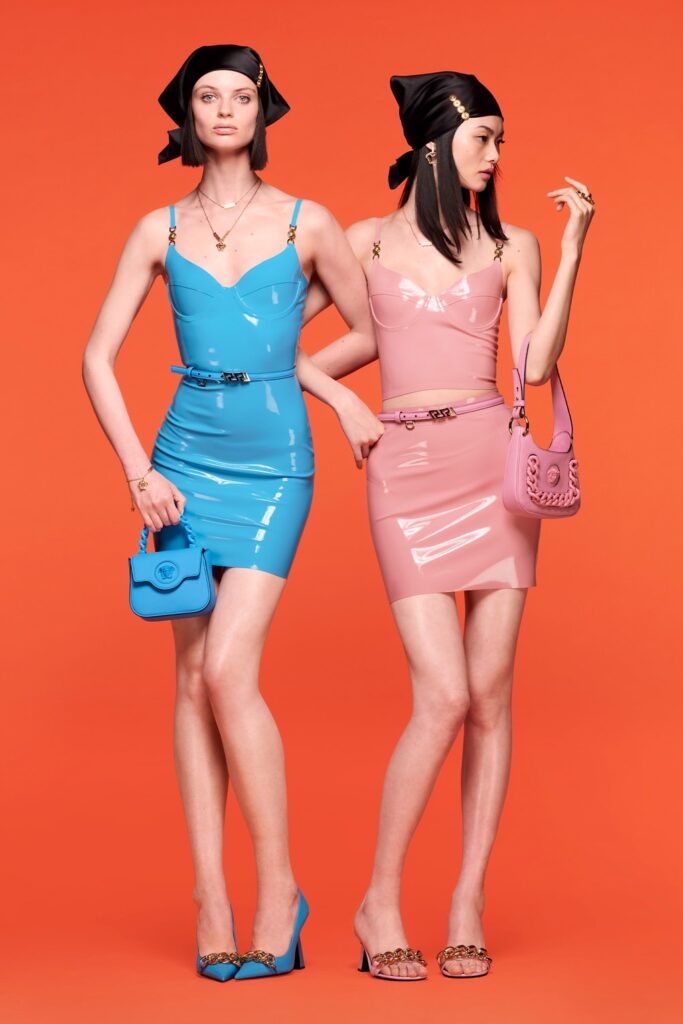 Let us know in the comments below what you think of the outfits from the couture brand. Would these be something you would wear?
For more celebrity latex fashion news, be sure to check out our special celeb news section regularly.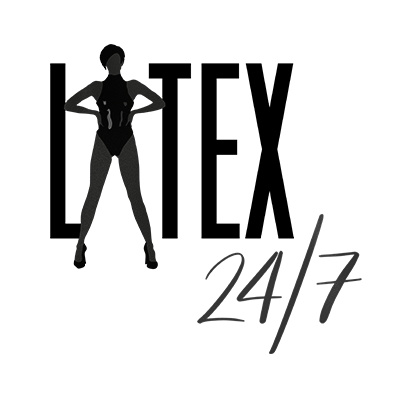 We're here, around the clock, bringing you the latest and greatest celebrity, designer, blogger, vlogger and modelling latex fashion news and reviews from around the world. If it's shiny then we'll be covering it!