With the World Cup soon to be hosted in Russia (yes, we jumped on that bandwagon) what better time to explore the shiny wonders of Moscow than with a look at last night's Вечерний Ургант show (translated "Evening Urgant") featuring a very latex clad Glukoza.
Evening Urgant is a Russian talk show in the similar vein to American late night programmes such as The Tonight Show with Jimmy Fallon and the Late, Late Show with James Corden. The show is hosted by Ivan Urgant and shown on Russia's Channel One. Performing last night was Natalya Ilinichna Ionova, better known by her stage name Glukoza, a Russian singer who appeared wearing a stunning turquoise latex dress in which she performed her latest release.
The singer looked absolutely amazing in the dress which showed off her slim and tall figure brilliantly. The performed danced around the stage in the stunning outfit like she had been wearing it for weeks – sadly her IG and Twitter show very little other latex in her wardrobe. As yet unconfirmed but we reckon the gorgeous outfit was the Jane Dress by Libidex in Jade Green – it's therefore no wonder the songbird looked so good!
The whole performance can be viewed on YouTube below.
Here at Latex24/7 we have no idea what she was singing about but we do know we'll be keeping an eye out for her in more shiny latex goodness in the future.
Follow Glukoza on Social Media
Instagram
Twitter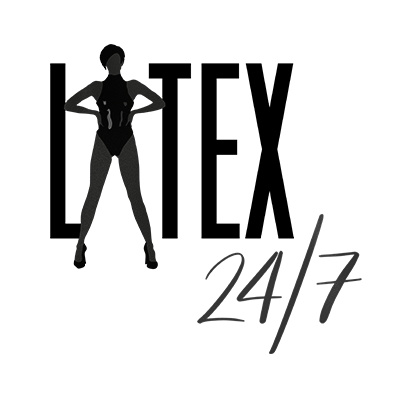 We're here, around the clock, bringing you the latest and greatest celebrity, designer, blogger, vlogger and modelling latex fashion news and reviews from around the world. If it's shiny then we'll be covering it!