It's always an exciting time when a latex designer releases a new collection and it's even more exiting when a brand as brilliant as Amentium does so. Recently Amentium owner, Liverpudlian Helen Teiman, took to the German Fetish Ball to officially announce the launch of their new unique collection and we think it's truly been worth the wait.
So far the sneak peek of the first items in the latex fashion designers new releases have featured a variety of plum coloured outfits with gold trim detail, each item matching the brands previous skill and unique laser cut elements and high levels of quality and detail. Each outfit looks to be meticulously designed and cut beautifully to match each of the models shapes and body types.
Further examples of the new collection were published on Instagram:
Designs range from bodysuits and stockings to a rather striking 70's inspired flared bellbottom suit. Here's hoping for a latex inspired reboot of disco! Sadly no word yet on availability to purchase.
Here at Latex24/7 we wish Amentium good luck with the new collection.
For further information on the new collection, and Helen's other stunning designs, check out their website and social media:
Amentium Latex Website
Instagram
Twitter
Facebook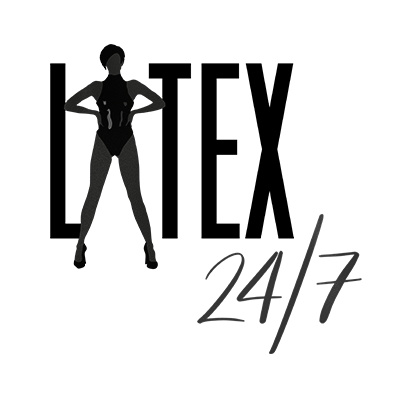 We're here, around the clock, bringing you the latest and greatest celebrity, designer, blogger, vlogger and modelling latex fashion news and reviews from around the world. If it's shiny then we'll be covering it!