Latex and tattoos often seem to go hand in hand, often being used to showcase the latest in alternative latex fashion. Each year The Great British Tattoo Show plays host to a latex catwalk, and this year was to be no different.
Models from around the country donned the latest latex designs, from the awesome team at Libidex, for this years event. Designs included everything from a latex fast food diner dress to grid girl inspired dresses and catsuits. As usual, Libidex demonstrated their skill in designing both unique and imaginative designs but also suited exactly to the model.
Model, Francesca Harding, took to Instagram to show off her outfit, a vivid orange grid girl themed dress featuring a full length front zip and chequered flag detailing on the sleeves and waistband. Francesca looked stunning as the dress fitted her curves wonderfully.
Felicity Felicis, model and performer, also modeled on the catwalk as the fiery haired stunner wore a hot-rod inspired three-piece consisting of flame embossed hot pants, a black latex bra and latex jacket. Felicity also took to Instagram to show off the awesome design.
For the full latex catwalk show see the below which was filmed by YouTuber Roy Dean:
View more amazing designs from Libidex at their website: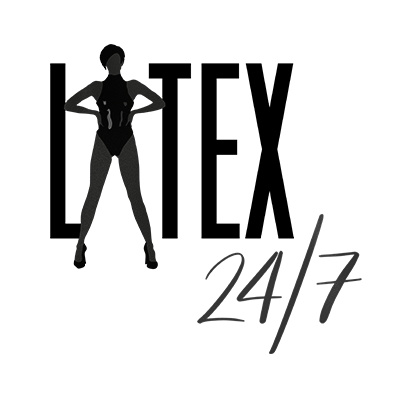 We're here, around the clock, bringing you the latest and greatest celebrity, designer, blogger, vlogger and modelling latex fashion news and reviews from around the world. If it's shiny then we'll be covering it!