Alabama based rapper Flo Milli looks incredible in, not one but, two latex outfits in latest video for single PBC which was released last on Friday.
Have you followed the Latex24/7 Instagram page yet? Be the first to hear about new articles and content straight from your IG feed. Head over to our IG page to follow us now.
It's been quite a week for Flo Milli, who has clearly has found a love for latex clothing as she also wore the material collaborating with fellow rapper Monaleo.
In the PCB music video the artist is first captured wearing an exquisite sleeveless, high neck white and black bodysuit, with corsetry detailing, long fingerless latex gloves and PBC branded stockings.
Later in the video, Flo is also seen wearing a lime green latex bodysuit, with cut-out detailing and hood, a sublime long jacket and matching colour co-ordinated stockings.
Working on the video, The Stylist KB uploaded a number of behind the scenes videos and production diaries, highlighting the latex outfits worn by Flo Milli
You can watch the entire video over on Youtube below:
Unfortunately, no word yet on which latex brand or designer these garments were from but we've reached out for more info.
And, don't forget, for more celebrity latex fashion news, be sure to check out our specially curated celeb latex news section regularly.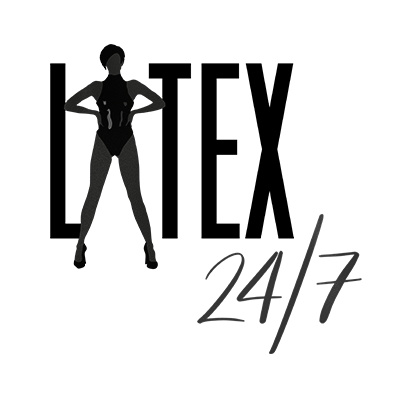 We're here, around the clock, bringing you the latest and greatest celebrity, designer, blogger, vlogger and modelling latex fashion news and reviews from around the world. If it's shiny then we'll be covering it!