Having recently performed at Sink the Pink, former Pussycat Dolls star Ashley Roberts has just confirmed she will be joining the breakfast team at UK based radio station Heart to present the latest showbiz news and gossip features on the show each morning. And what better outfit to help announce her new job than by wearing some sublime William Wilde latex!
Ashley looked amazing wearing the latex designers knee length Classic Pencil Skirt, in an eye-catching light baby blue colour, as she posed in the radio stations studio. The skirt helping to accentuate her slim figure and we're certainly hoping for more latex at breakfast from the star.
The performer took to Instagram to reveal her announcement:
We here at Latex24/7 love how Ashley has been able to incorporate latex fashion into an everyday look, combining both casual and alternative styles into one amazing combo. It really does go to prove that cleverly chosen, and classic, latex styles can be worn for any occasion or event. And that's what we love!
Let us know in the comments below what you think of the latex outfit choice by Ashley Roberts.
You can follow Ashley on social media over at:
Facebook
Twitter
Instagram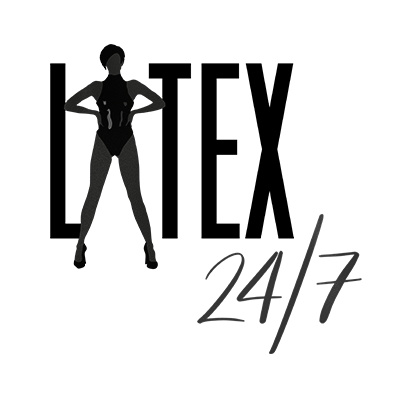 We're here, around the clock, bringing you the latest and greatest celebrity, designer, blogger, vlogger and modelling latex fashion news and reviews from around the world. If it's shiny then we'll be covering it!