Never one to miss an opportunity to step out in latex, members of the Kardashian family are often photographed wearing the shiny material we all love. And what better place to wear such an item than at a high-profile launch party, as Kardashian sister Khloe Kardashian opted for a latex catsuit for the launch of her sibling Kylie Jenner's new skincare range.
Sister Kim can often be seen wearing vex latex but it was Khloe's turn this time to wear the celebrity favourite as the designer was commissioned to produce a custom catsuit for the reality TV star and entrepreneur. Vex owner, Laura Pulice, always sets extremely high standards for the couture house's designs and the result this time was no different. Khloe looked absolutely stunning in the custom made baby pink strapless latex catsuit, which was teamed with equally striking pink hair extensions. The latex garment was designed to complement the pink theme of the launch party, which was equally chosen to match the pink branding of the newly launched skin care products.
Vex Clothing posted a shot of Khloe wearing the garment on Instagram:
Be sure to let us know in the comments below what you think of Khloe Kardashian wearing the Vex latex catsuit.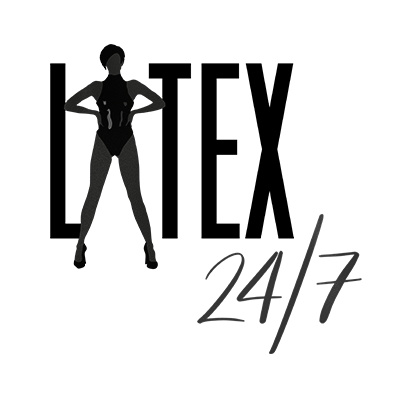 We're here, around the clock, bringing you the latest and greatest celebrity, designer, blogger, vlogger and modelling latex fashion news and reviews from around the world. If it's shiny then we'll be covering it!