Here at Latex24/7 we've reported previously on several instances where celebrities have been seen wearing last Winters latex dress offering from Saint Laurent, most notably Davina McCall looking stunning, Hailey Bieber featured in Vogue Italia and Gal Gadot being featured on the Vanity Fair front cover. This time it was the gorgeous Addison Rae who wore the YSL latex dress for an appearance on the US late-night talk show Jimmy Kimmel Live.
Did you know, you can now keep up to date with all the latest latex fashion news from Latex24/7 via the Google News App? Just head over to our publication or search "Latex24/7" in the app on your smartphone or tablet.
The 20-year-old American singer, social media personality and dancer shot to fame recently over on TikTok and is currently touring chat shows to publicise her film role in the upcoming "He's All That ", an upcoming American teen romantic comedy film which is a gender-swapped remake and reimagined version of the 1999 "She's All That" movie.
The dress features a knee-length, sleeveless midi style combining a round neck and indented racer front and back. In addition, it features a rear zip enclosure and a single back vent. Being available only in red, the garment was originally part of the Saint Laurent Winter 2020 Collection and has gained quite a following amongst the celeb community.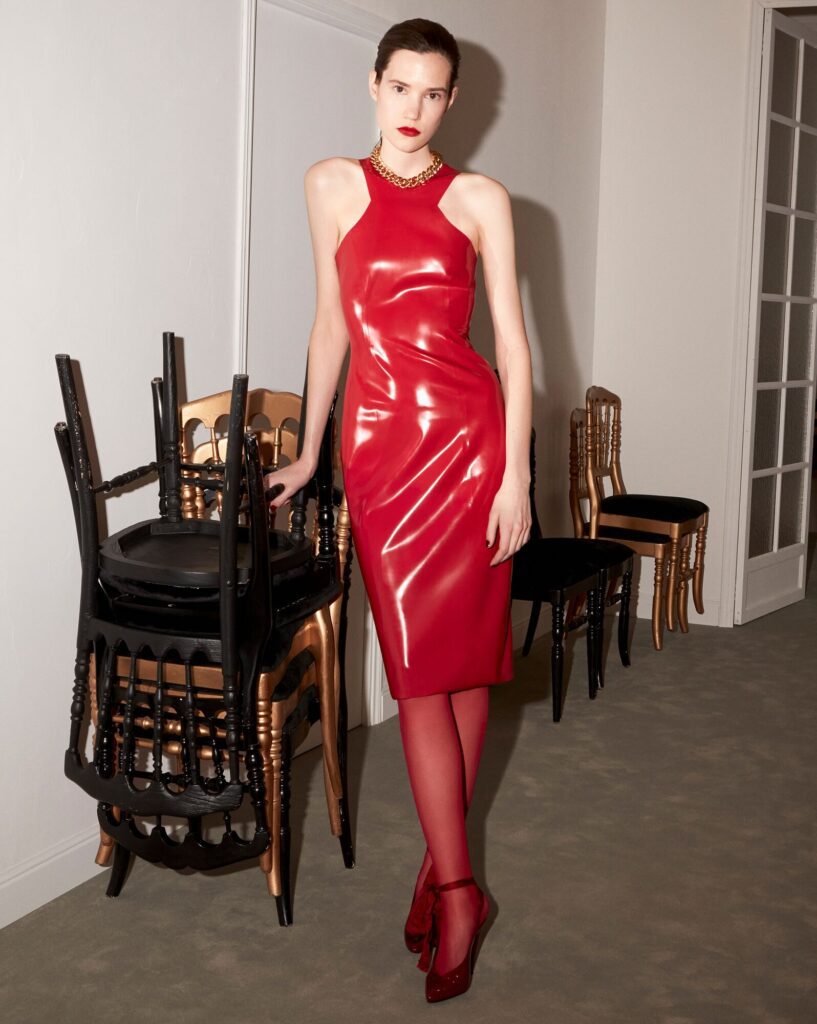 Addison Rae shone in the gorgeous dress, the slim-fitting silhouette latex dress hugging the stars' shape and figure wonderfully. Despite the hot Hollywood weather, Rae seemed more than comfortable in the outfit and we can't wait to see her in the shiny stuff next time.
You can watch the full interview over on the Jimmy Kimmel Live YouTube channel below:
Be sure to follow Addison Rae over on her TikTok, Twitter and Instagram profiles.
Let us know in the comments below what you think of the outfit choice. Would you wear something like this?
And for more celebrity latex fashion news, be sure to check out our special celeb news section regularly.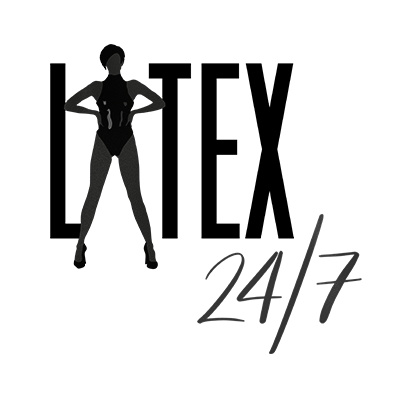 We're here, around the clock, bringing you the latest and greatest celebrity, designer, blogger, vlogger and modelling latex fashion news and reviews from around the world. If it's shiny then we'll be covering it!