It's that time of year again when the sales begin and Black Friday is upon us once more. Check out below for our of the MUST SEE Black Friday latex fashion sales and reductions this weekend. We'll be updating the list regularly so be sure to check back as we add further deals.
Who doesn't love a latex fashion sale or special offer? Would you like to hear about our tips and sales notifications first? Then head over to the official Latex24/7 Discord server for more juicy offers.
Up to 40% off everything, available until end of Black Friday Cyber Monday, from the Honour Skin Two website.
Dutch based designer TightSideLatex will be offering 30% off all items on their website at https://www.tightsidelatex.com. Commences Friday 25th.
Save 25% off everything available on their website.
Libidex's Covent Garden shop will have 25% OFF ALL Libidex goodies from Thursay 24th until Saturday 26th.
Up to 50% off of selected lines available via https://www.catalystlatex.com! Starts Friday 25th.
20% off site-wide from Black Friday through to Cyber Monday at https://eustratia.com.
Save an incredible 25% of all items at https://www.elissapoppy.com. Available until 1st December. Plus save up to 80% via their outlet store at https://www.depop.com/elissapoppy/
Up to 40% off at https://anoeses.com. Available from Thursday 24th until Monday 28th November.
Shop sale 20% off Latex Capital Etsy and online stores. Available via https://www.latex-capital.co.uk
Get 15% off most items in store (excluding custom orders) at Etsy. Available from 21st November until 28th November. Discount automatically applied at checkout.
Shop wide sale with discounts from 15% to 25% off! Available on Friday 25 November only at Etsy
Save up to 32% from 25th-27th November at https://luellepop-design.de/webshop
Available through to Cyber Monday, snag a Polysh Latex Care bundle for 20% off from https://polyshyourlatex.com. Give to a friend or keep it all for yourself
Save between 20% and 30% until sold out or untill 28th November, available from https://weareoddia.com
Available from 25th November – 2nd December with 22% off selected lines at https://www.supatex.com/shop
Details to be confirmed. Check out https://www.allurebound.com from Friday 25th for more info.
Uniqdsn
Enter code BFCM2022 at https://uniqdsn.com for 25% discount on most latex items, 10% discount on latex care and 50% on latex storage. Available from 25th November until 4th December.
Use the code BLACK20 for an Extra 20% off everything at https://fbld.eu! Runs until 26th November
House of Harlot are offering multiple Black Friday Deals.
Got a special custom design in mind? Meet House of Harlots head designer to create your design in a gorgeous exclusive latex colour, Transparent Blood, only available at House of Harlot! 20% off your custom designed orders at the event only, in store. Complete with complimentary food, drinks and free tailored fittings!
Also, save up to 50% off orders via https://www.houseofharlot.com. Discount codes below go live at November 25th 12:00am (BST)
❤️ code: BF50 for 50% off – available on 2 lucky orders!
❤️ code: BF30 for 30% off – available on 3 lucky orders!
❤️ code: BF20 for 20% off – available on 5 lucky orders!
❤️ code: BF10 for 10% off – unlimited orders!
20% off latex toys from Friday 25th to Monday 28th, from https://cheznoirlatex.com.
Save 20% off leggings and 30% off many other items at https://www.latexdiscipline.com
Black Friday is the one time a year Maggie Delena have a sale. Only via their website at www.MaggieDelena.com only use code BLACKNUMBER1 to get 15% anything.
15% off all items when ordered through Instagram. Valid until 9am GMT Sunday 27th November.
From Thursday November 24 until Monday November 28, save 15% on the entire collection from brands ADDICTED, ADDICTED FETISH, BOXER BARCELONA, CELLBLOCK 13, ES COLLECTION, SNEAKERMASK and SNEAXON. Available at https://www.blackbody.nl
Have we missed any unbelievable latex fashion sales this Black Friday? Have you purchased anything during this time? Let us know in the comments section below.
And don't forget we always a huge list of other special offers available throughout the year at our Sales & Offers section.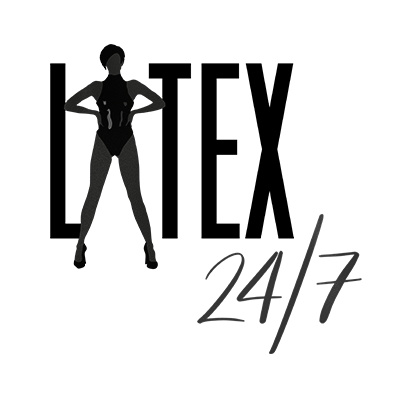 We're here, around the clock, bringing you the latest and greatest celebrity, designer, blogger, vlogger and modelling latex fashion news and reviews from around the world.  If it's shiny then we'll be covering it!