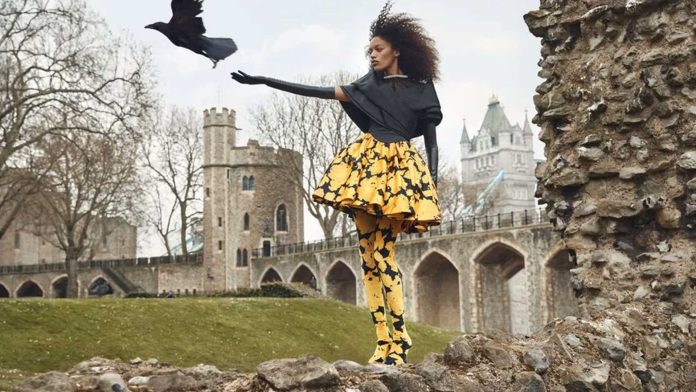 With this year celebrating 70 years of the Queen's reign Harper's Bazaar have commissioned a special article to mark her Platinum Jubilee, and designer Richard Quinn added a latex twist to the front cover.
Did you know, you can now keep up to date with all the latest latex fashion news from Latex24/7 via the Google News App? Just head over to our publication or search "Latex24/7" in the app on your smartphone or tablet.
Quinn, who studied a BA Fashion Print course at Central Saint Martins and then went on to complete a MA Fashion course where he was awarded the Stella McCartney Scholarship and graduated in February 2016, is widely known for his riotous florals and fresh takes on latex. His style and output have always been about forward-thinking Womenswear and textiles. He established his namesake label in 2016 shortly after graduation and can count the Queen amongst his fans – on 20 February 2018 Queen Elizabeth II attended Quinn's Autumn/Winter 2018 runway show at London Fashion Week. After the show finished, the Queen presented Quinn with the inaugural Queen Elizabeth II Award for British Design.
The cover of the magazine's Platinum Jubilee celebratory issue features photographer Richard Phibbs and British model Kukua Williams in the historic setting of the Tower of London. Wearing a Richard Quinn design including a Duchesse satin dress; velour tights and, of course no Quinn outfit is complete without a pair of latex gloves!
Quinn, 32, said:
The Queen once wore an amazing matching hat and coat in acid green, with patent black shoes – to me, that's daring and subversive.

So I wanted this Tudor mini-dress at the Tower of London. It's a play on the royal look – crystals, silk duchesse satin, a little crinoline and then a bit of latex.
Be sure to keep up to date with all the latest news from Richard Quinn and his latex designs via his website and Instagram.
For all the latest shiny news check out our latex fashion news section.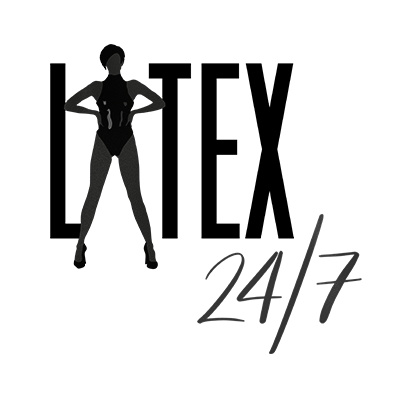 We're here, around the clock, bringing you the latest and greatest celebrity, designer, blogger, vlogger and modelling latex fashion news and reviews from around the world. If it's shiny then we'll be covering it!