Bulgarin singers Lidia and Simona opted to add some shine to her latest video for new single 'Navik' as the pair stunned in two latex outfits from UK based brand Affordable Latex.
Did you know that Latex24/7 has its very own YouTube channel? Subscribe now for instant access to upcoming shiny latex clothing content.
Part way through the video the artists are featured in a floating pink cadillac and the latex worn by Lidia and Simona could not be more appropriate.
21 year old Lidia is filmed wearing a gorgeous pink Bora Swimsuit with wide black stripe and paired with Affordable Latex's super-cute pink Anjelica Skating Skirt and similar black trim.
Simona, on the other hand, was captured wearing a stunning blue Alora Bodysuit, which features long-sleeves and a front zip.
You can watch the full Navik music video on YouTube below:
Get The Look
You too can emulate Lidia and Simona's latex looks by checking out our essential shopping links below.

The stunning latex Bora Swimsuit has a wide stripe going all the way round from the top on the front to the top of the back. Perfect for the beach or lounging by the pool.

Anjelica Skating Skirt With Trim

This incredibly cute Anjelica skating skirt features a eye-catching trim around the waist and hem.

A gorgeous long sleeve bodysuit with front zip, perfect for showing who is in charge!
What do you think of the singers choice of latex outfits? Let us know in the comments section below. And be sure to follow Affordable Latex via their social media profiles at Facebook, Instagram and YouTube.
For more celebrity latex clothing news be sure to regularly check out the Latex24/7 celebrity fashion section.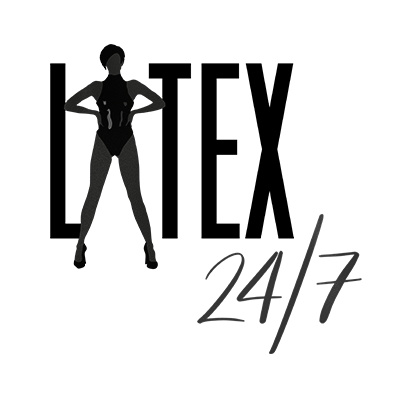 We're here, around the clock, bringing you the latest and greatest celebrity, designer, blogger, vlogger and modelling latex fashion news and reviews from around the world. If it's shiny then we'll be covering it!