After previously wearing William Wilde latex during a recent live performance, in which Pussycat Doll Kimberly Wyatt stunned, the singer, DJ and entrepreneur has once again wowed in rubber. This time Pussycat Doll Kimberly wore Kim West Latex for a recent photoshoot.
One of the most experienced and longest running latex couture designers in the industry, and having amassed over thirty years experience, Kim West Latex has been worn by celebrities such as Nicki Minaj, Cara Delevingne, Katy Perry, Shakira, Little Mix, M.I.A., Madonna, Kylie, Helena Bonham Carter, Jessie J, Rita Ora and Amber Rose. Having pioneered the material, and its use in fashion,
Kimberly teamed up with photographer Jack Lawson to produce a variety of images. For one set of images, the Pussycat Doll wears Kim West's High Neck Latex Bodysuit beautifully, and successfully, teamed with a casual jacket and thigh boots. Kimberly looks sublime and stunning, proving that latex fashion is now in the mainstream.
The Kim West Latex Instagram profile featured a sample of the images taken:
What do you think of this Pussycat Dolls choice of Kim West latex? What are your comments on the photoshoot? Do you own any Kim West Latex? Let us know in the comments section below.
Be sure to follow Kim West Latex on social media via
Facebook
Twitter
Instagram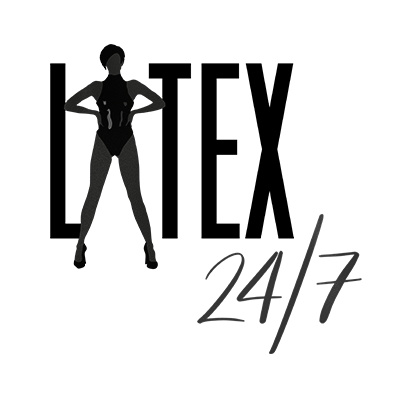 We're here, around the clock, bringing you the latest and greatest celebrity, designer, blogger, vlogger and modelling latex fashion news and reviews from around the world. If it's shiny then we'll be covering it!