YouTuber Nikita Dragun took a walk on the wild side this weekend as the social media star wore an INCREDIBLE rainbow zebra print Venus Prototype latex dress to attend this year's Coachella Music Festival.
Have you followed the Latex24/7 Instagram page yet? Be the first to hear about new articles and content straight from your IG feed. Head over to our IG page to follow us.
Each year, The Coachella Valley Music and Arts Festival takes place at the Empire Polo Club in Indio, California, in the Coachella Valley in the Colorado Desert. It often attracts a long list of stars and celebrities, and this year latex trendsetter Kim Kardashian is expected to be in attendance. However, for the first weekend of the event, all eyes were on Nikita Dragun as she paired the stunning and vibrant Venus Prototype rainbow zebra print latex dress with a matching rainbow zebra print wig.
The brand took to their Instagram profile to show off the incredible result which fitted Nikita's curves wonderfully.
Both Venus Prototype and Nikita posted a number of behind-the-scenes shot as the model wore the outfit for the first time.
What do you think of the Venus Prototype latex outfit worn by Nikita? Would it be something which you would wear? Let us know in the comments section below.
Be sure to keep up-to-date with the latest designs from Venus Prototype through Facebook, Twitter and Instagram.
And, don't forget, for more celebrity latex fashion news, be sure to check out our specially curated celeb latex news section regularly.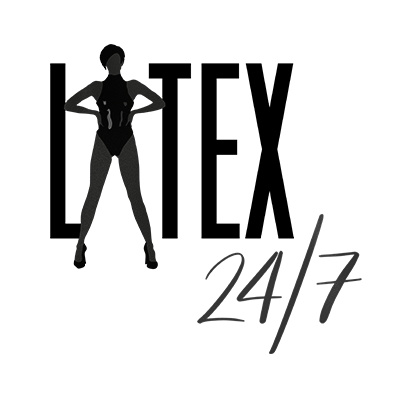 We're here, around the clock, bringing you the latest and greatest celebrity, designer, blogger, vlogger and modelling latex fashion news and reviews from around the world. If it's shiny then we'll be covering it!