MaggieDelena latex, the renowned high-end couture latex clothing brand, has announced the launch of its Autumn 2023 collection. This line takes inspiration from the world of high fashion, offering an exquisite range of elegant and sultry looks that redefine contemporary style.
Have you followed the Latex24/7 Instagram page yet? Be the first to hear about new articles and content straight from your IG feed. Head over to
our IG page
to follow us.
MaggieDelena is no stranger to pushing boundaries, and the Autumn 2023 collection is no exception. With a commitment to innovation, and a deep appreciation for latex as a material of endless possibilities, the brand has created a collection that exceeds expectations. Each piece combines the sensuality of latex with the sophistication of high fashion, and as always, focuses on exceptional fit.
Speaking to Latex24/7, MaggieDelena owner and designer Laura Morrissey commented "What sets this collection apart is its emphasis on mix and match versatility. Every item in the Autumn 2023 lineup is designed to complement one another. This approach allows wearers to craft their unique, personal style by combining different pieces from the collection in any color they wish."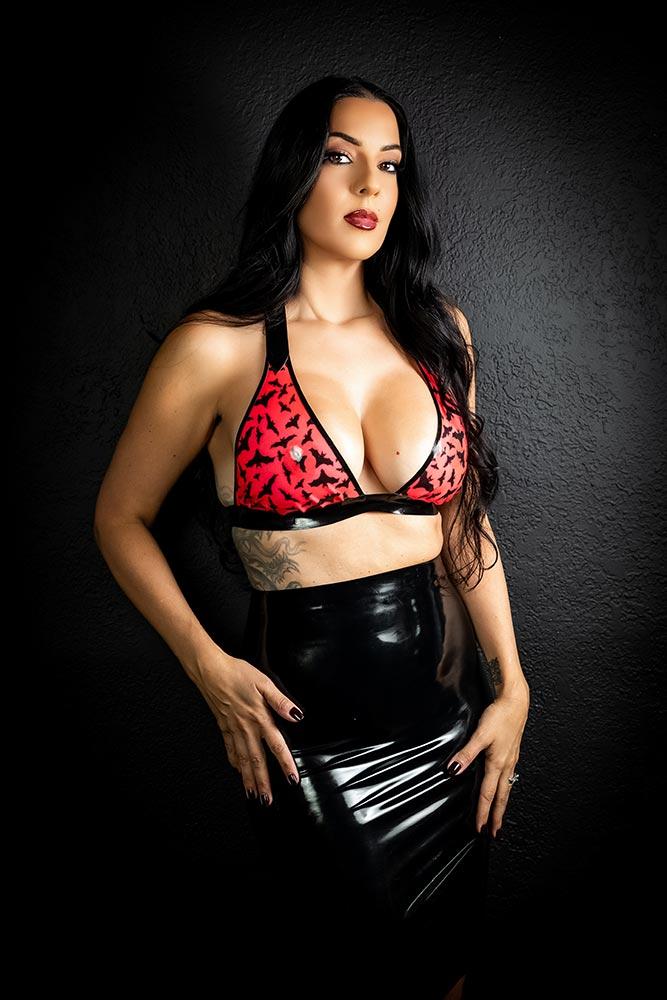 Starting her journey as a skilled clothing designer back in 1997, the move to specialising in the manufacture of latex clothing in 2005 was a natural one. As the designer, stylist, and pattern maker of each garment, Maggie Delena is able to ensure every item produces is of the highest quality and is well known for high-end, couture latex clothing, offering fashion enthusiasts a unique and empowering way to express their individuality.
With the new Autumn collection the latex brand has extended their range further with a fusion of elegance and sultriness. Laura's aim for the collection has been "that whether it's the open bust Corvina catsuit paired with a cross front bra top, or a latex pencil skirt paired with a statement top, MaggieDelena's Autumn line empowers individuals to express themselves with confidence.", the designer noted.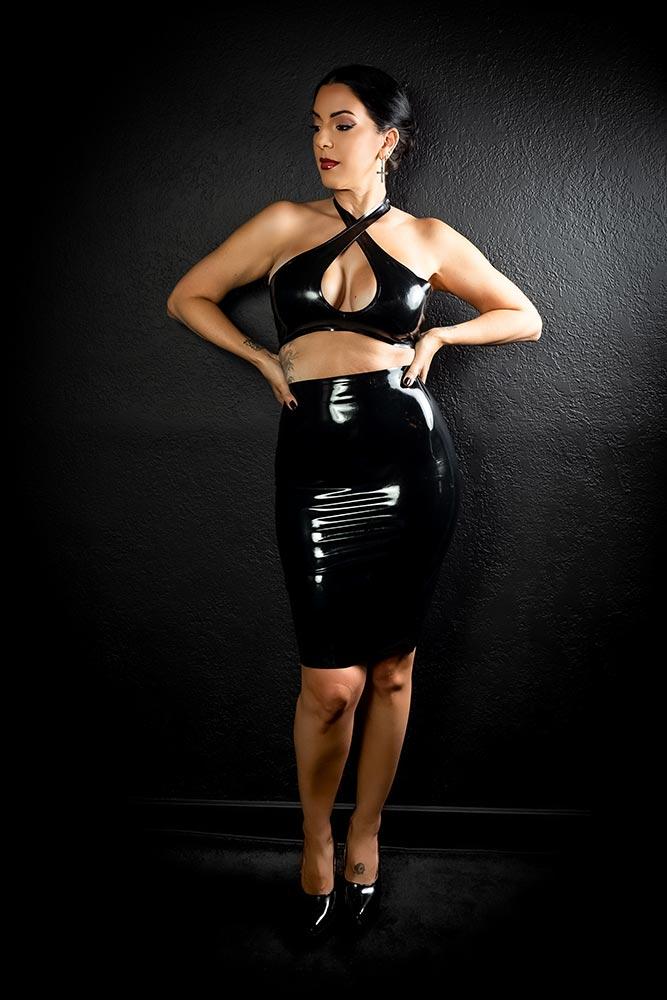 In addition to the new clothing collection, MaggieDelena also announced its matching makeup line, which perfectly complements the apparel. The makeup collection shares the same dedication to quality, allowing customers to complete their head-to-toe look with confidence.
The new line was photographed at Get Sexy Studios in Miami, FL, by renowned photographer Marilyn Scavo.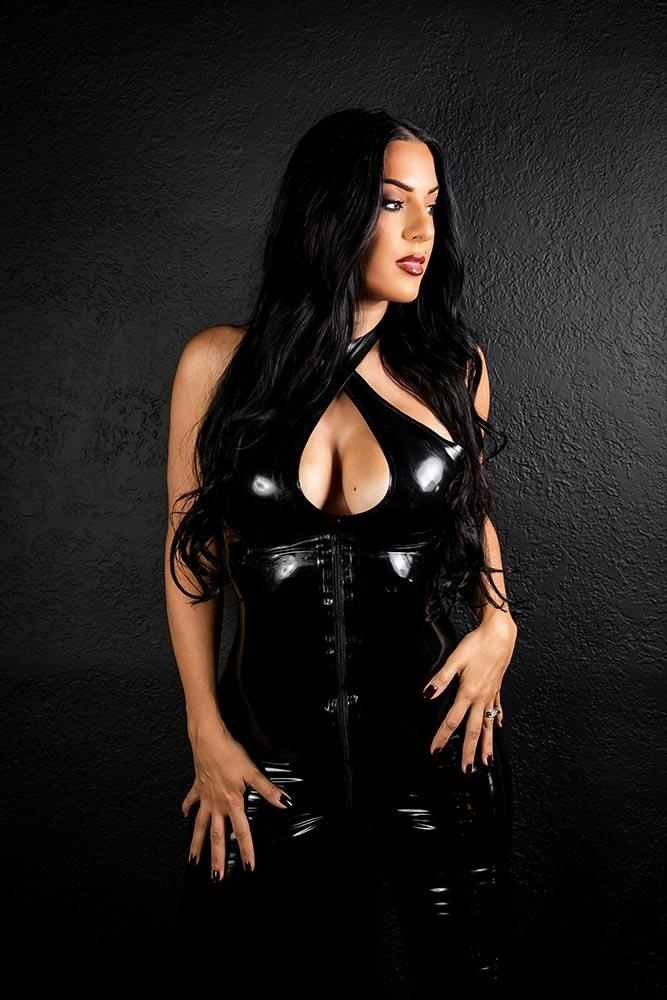 Be sure to check out the entire range of latex from MaggieDelena and to view the Autumn 2023 collection over on their website at www.maggiedelena.com.
For the latest latex clothing collection reveals and releases be sure to check back often to our specially curated new releases section here at Latex24/7.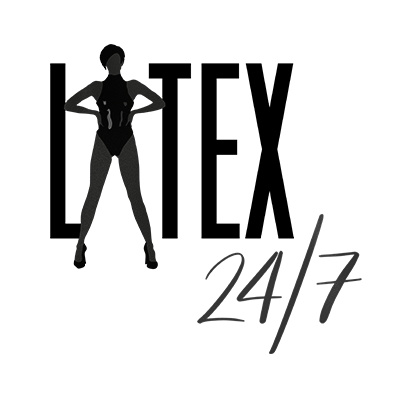 We're here, around the clock, bringing you the latest and greatest celebrity, designer, blogger, vlogger and modelling latex fashion news and reviews from around the world. If it's shiny then we'll be covering it!