This has undoubtedly been the year of latex accessories, with latex gloves being worn frequently by celebrities and on the catwalk, so it's fantastic to hear that German based latex couture brand Lüllepop Design have taken the latex accessory market to the next level with the launch of a collection of stunning latex earrings.
Have you followed the Latex24/7 Instagram page yet? Be the first to hear about new articles and content straight from your IG feed. Head over to
our IG page
to follow us.
These unique latex accessories feature a geometric triangle design which gives them a modern style, and are made from laser-cut latex which are etched to create an organic pattern on both sides which adds a subtle but stunning texture. Each piece is carefully handcrafted by Lüllepop Design and the latex provides a lightweight and comfortable accessory to wear, making them perfect for any occasion.
Each pair of latex earrings are presented in a matching gift box, which adds to the anticipation of unwrapping them.
The team at Lüllepop commented that they "are excited and proud to finally introduce our brand new accessories to you! Looking to add a touch of elegance and sophistication to your wardrobe? We have the perfect accessory: our stunning latex earrings. These latex earrings are more than just jewellery – they are true works of art. Their unique silhouette elegantly highlights your personality and style."
These must-have latex accessories are available in a variety of contrasting colours and the entire range can be viewed and purchased over on the Lüllepop online store.
For the latest latex clothing collection reveals and releases be sure to check back often to our specially curated new releases section here at Latex24/7.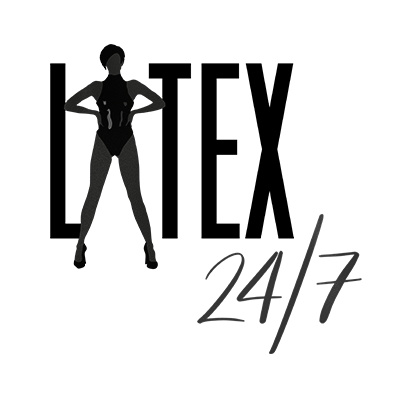 We're here, around the clock, bringing you the latest and greatest celebrity, designer, blogger, vlogger and modelling latex fashion news and reviews from around the world.  If it's shiny then we'll be covering it!