German-based latex couture house Lullepop always impress with their latex fashion designs and the brand again hasn't disappointed as they have recently highlighted some of the garments which are absolutely perfect for the autumn season.
As with previous collections, Lullepop have combined latex with free-flowing materials such as chiffon to create a unique set of garments. This, combined with autumnal themed colours proves that the brand is again able to excel in creating some of the best outfits from any latex designer. The designer describes the garments with the tagline "Autumn is here and the leaves decorate nature with soft yellow to intense red."
Included in the collection are a selection of items including everything from jumpsuits, dresses, trousers and lingerie. However, our favourites here at Latex24/7 include (images and content taken from https://luellepop-design.de):

"Helene" Jumpsuit
Long jumpsuit made of chiffon and latex. The jumpsuit is closed with a cord at the neck.

"Estelle" Dress
Long dress made of chiffon and latex, which is cut short at the front and long at the back. The hem has delicate red trim. The dress is closed with a cord at the neck.


"Rabea" Trousers/Pants
High waist pants in "Marlene Dietrich" style, made of two-toned latex.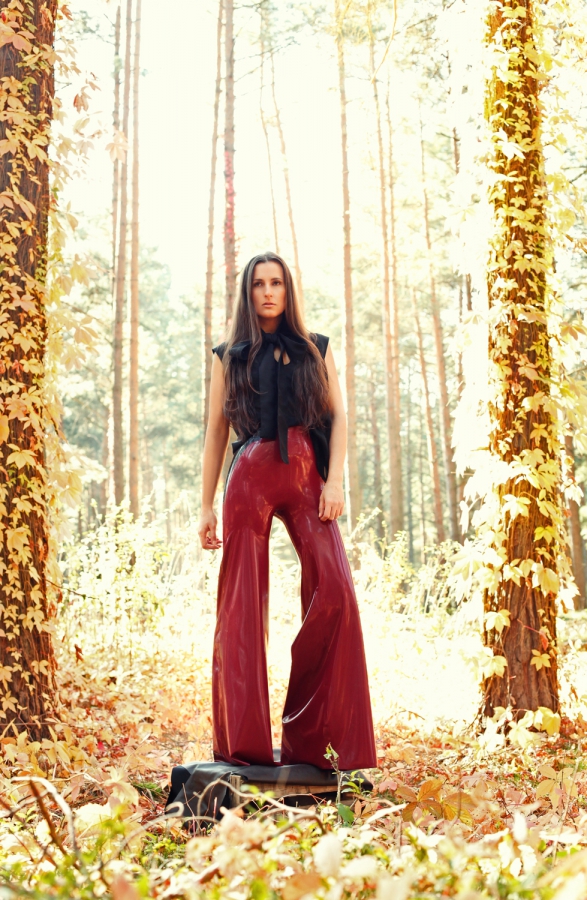 "Chiara" Top
Backless top made of chiffon and textured and smooth latex, which is closed at the back with snap fasteners.


"Elodie" Dress
Dress made of lace and latex. In the upper area "Elodie" consists of chenille-lace, which runs elegantly downwards in the back. The hems are finished with a lace border.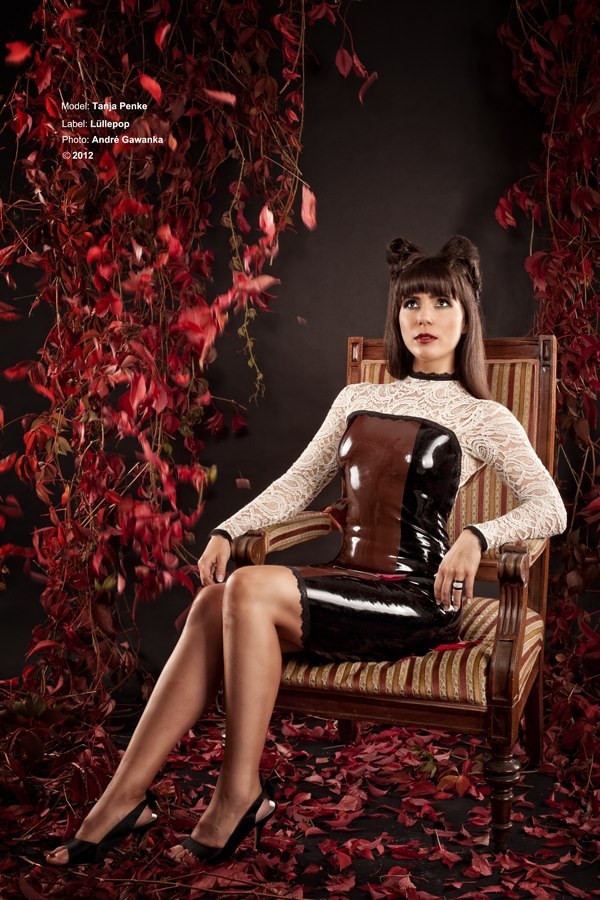 You can check out the entire collection, and of course purchase the phenomenal designs, from the latex couture brands website over at
https://luellepop-design.de
.
Be sure to follow Lullepop on social media via:
Facebook
Twitter
Instagram
Want to read more reviews and news of recent releases from your favourite latex fashion designers? Then don't forget to check out our new releases section right now.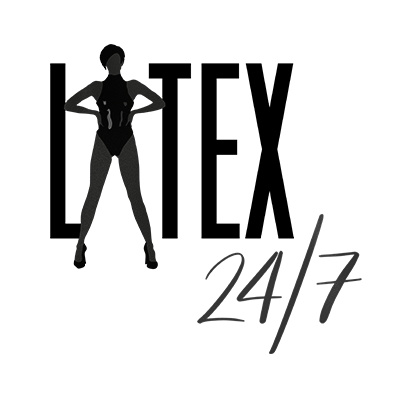 We're here, around the clock, bringing you the latest and greatest celebrity, designer, blogger, vlogger and modelling latex fashion news and reviews from around the world. If it's shiny then we'll be covering it!