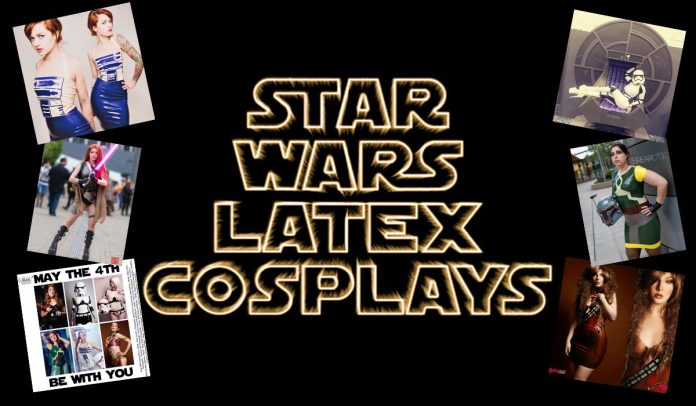 Latex fashion and cosplay have always gone hand in hand, with everything from computer games to books to board games to movies being the subject of many a designers or cosplayers output. Today, the 4th May, has annually become known as "Star Wars Day" due to the phrase "May the 4th be with you", a play on words of the famous film franchise slogan "May the force be with you."
As if we here at Latex24/7 HQ need an excuse to collate a list of our favourite latex themed outfits but what better opportunity than today to turn our attention to some shiny Star Wars fun. So stick with us as we curate the best Star Wars latex cosplays around.
No Star Wars latex cosplay rundown would be complete without a bit of Shhh! In fact, their Instagram profile has pretty much done the job for us!
This is certainly the stormtrooper we are looking for as designer Pippa Latex combines an amazing black and white catsuit with a classic helmet.
Boba Fett has to be our favourite Star Wars character and this awesome cosplay from Fibre Arctic and Rubbergeek only makes us realise these even more!
It's an oldie but a goodie as Sophie Cash models a stunning latex R2-D2 costume.
Long term cosplayer Noctis Artistry always adds a unique spin to her cosplays. We're totally bowled over by the Chewbacca concept with its unique twist.
We just love this Mara Jade themed cosplay from NKLatex, complete with awesome lightsaber.
Did we miss any amazing Star Wars latex cosplays from our list? Feel you could do better? Let us know in the comments below and maybe we'll include a few of the best onto this article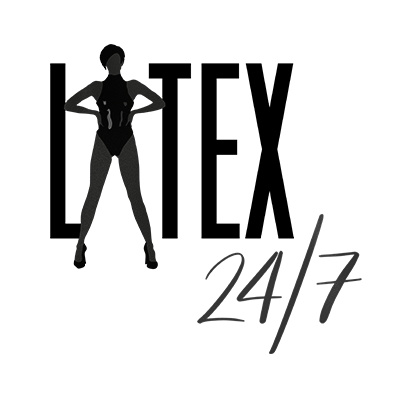 We're here, around the clock, bringing you the latest and greatest celebrity, designer, blogger, vlogger and modelling latex fashion news and reviews from around the world. If it's shiny then we'll be covering it!