Pop icon Christina Aguilera has been riding the current latex fashion trend, having worn custom Vex Latex for recently released 'Santo' video, and the star recently wore more of our favourite material whilst on a night out.
Have you followed the Latex24/7 Instagram page yet? Be the first to hear about new articles and content straight from your IG feed. Head over to our IG page to follow us.
Celebrated a belated 41st birthday, Christina Aguilera this time opted for a latex lace suit from Venus Prototype. The two-piece suit, including a boned corset that features vamp inspired cut-out details, and matching leggings were coloured in black and red. The textured lace design on display looks incredible both from a distance and close up.
Venus Prototype highlighted the incredible outfit over on the brands Instagram page:
What do you think of the Venus Prototype latex outfit worn by Christina? Would it be something which you would wear? Let us know in the comments section below.
Be sure to keep up-to-date with the latest designs from Venus Prototype through Facebook, Twitter and Instagram.
And, don't forget, for more celebrity latex fashion news, be sure to check out our specially curated celeb latex news section regularly.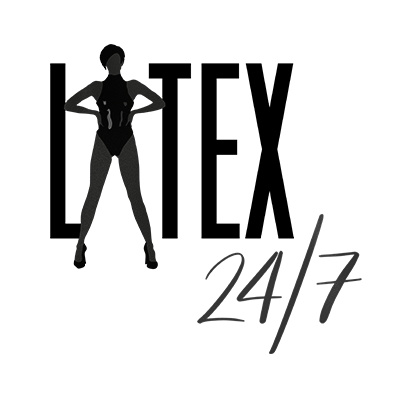 We're here, around the clock, bringing you the latest and greatest celebrity, designer, blogger, vlogger and modelling latex fashion news and reviews from around the world. If it's shiny then we'll be covering it!